Solar Skate
Client: Florida Virtual School and Grom Social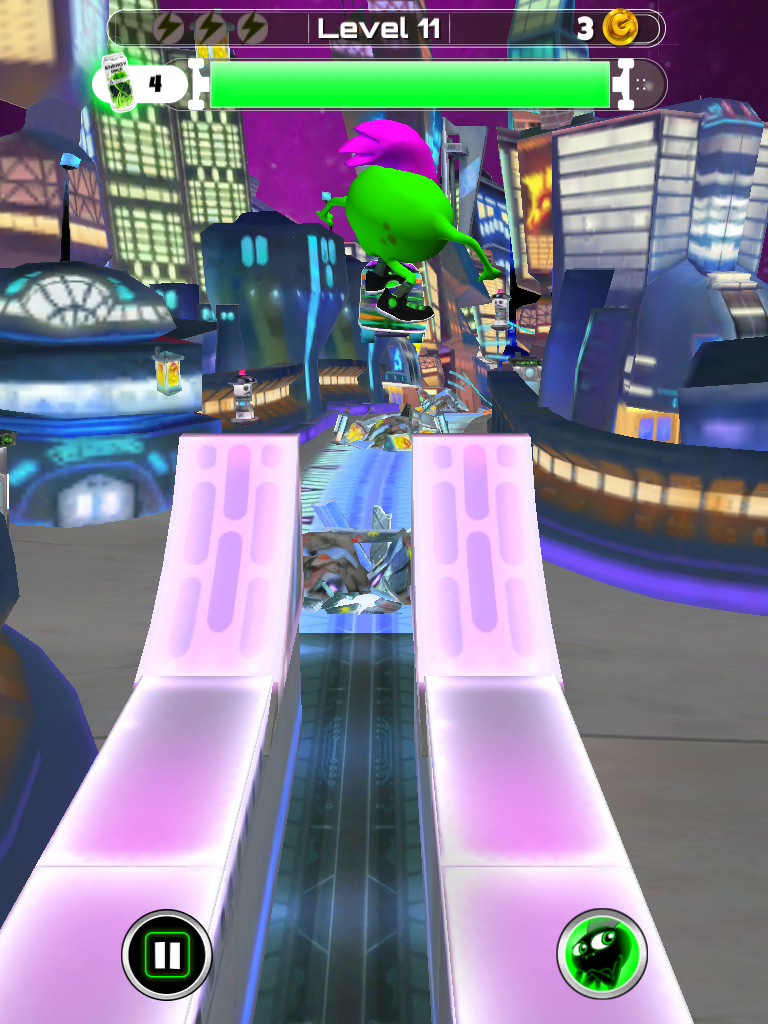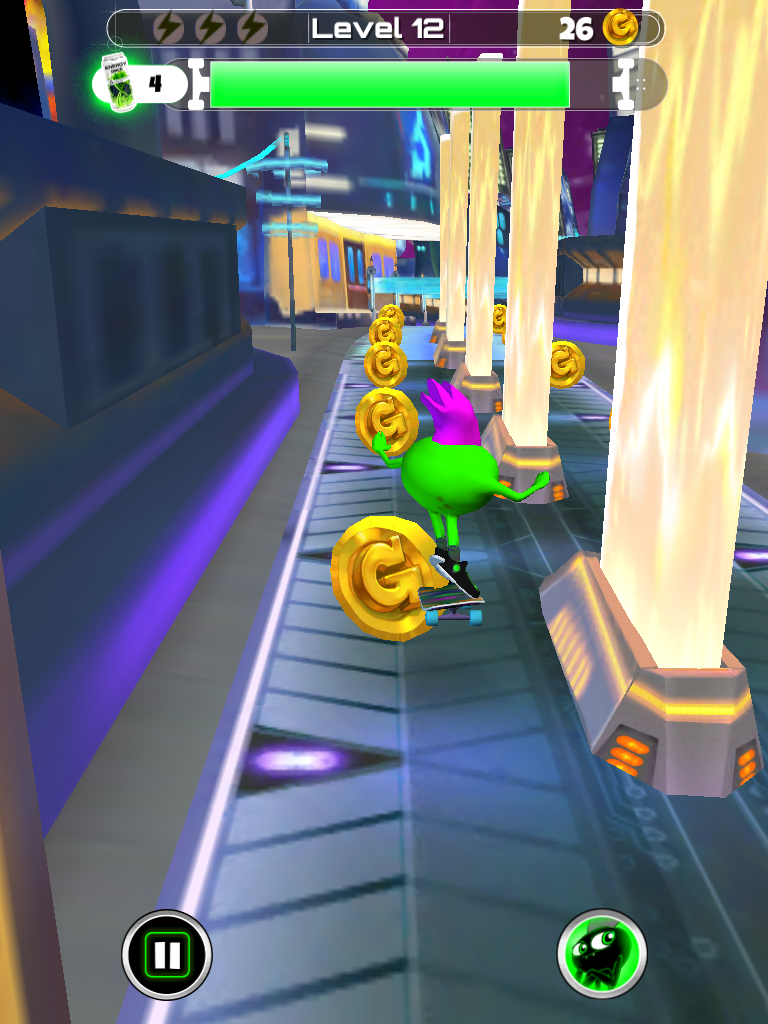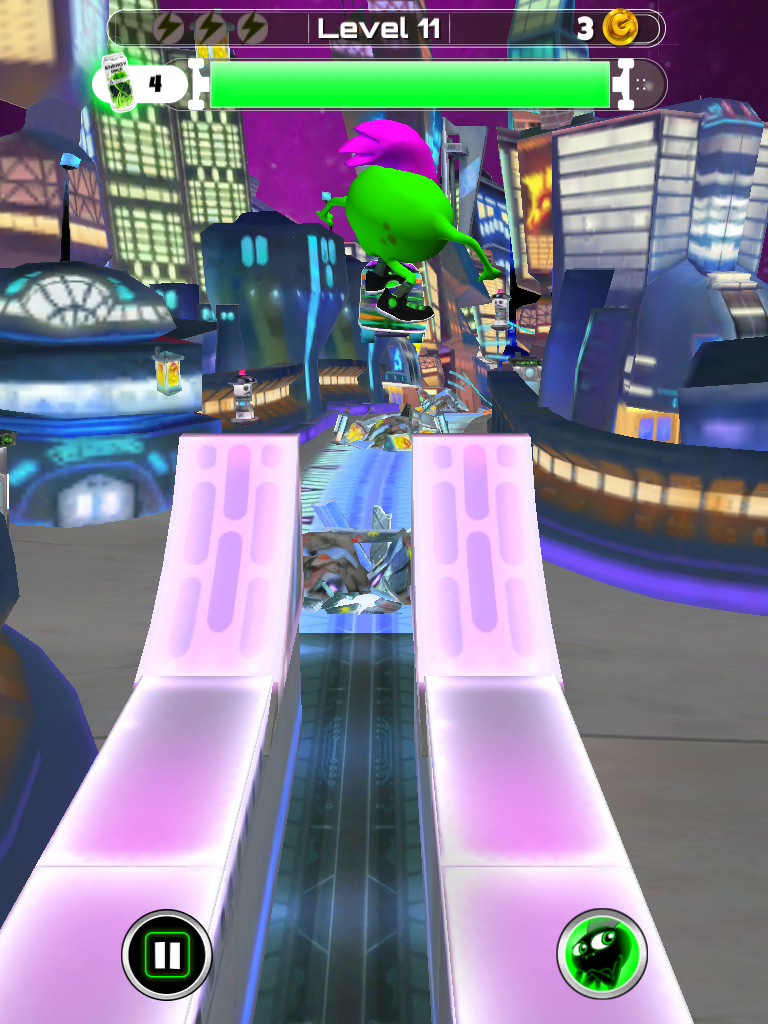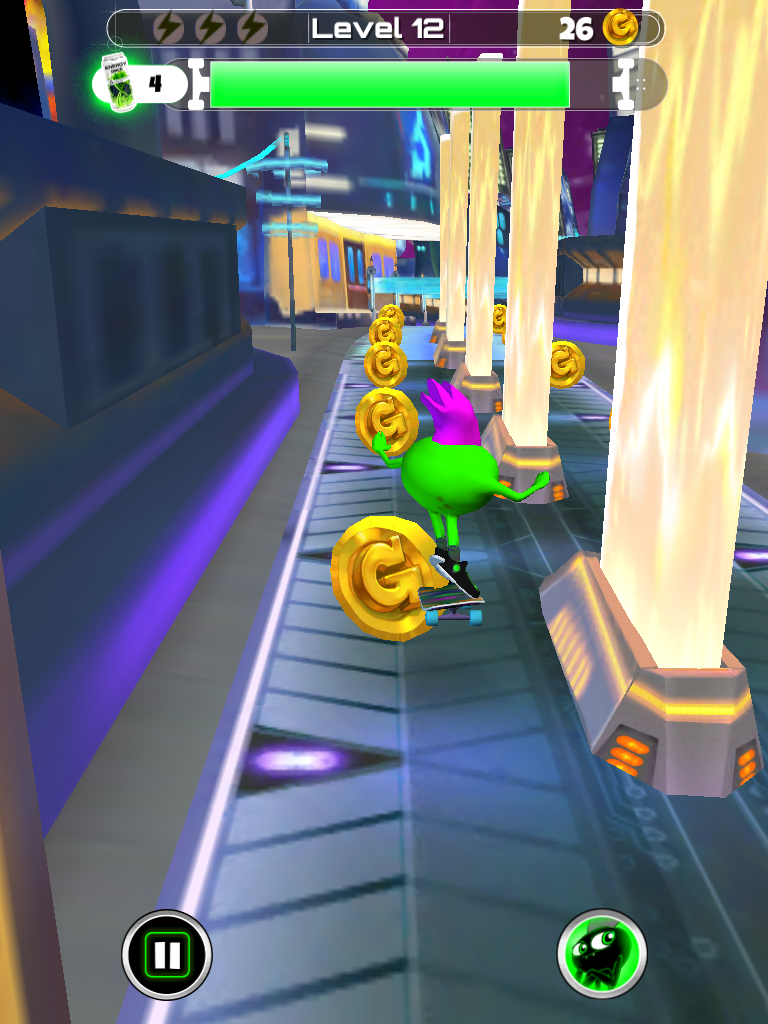 Ollie has a problem; he's an alien that can't skateboard. On a normal day this wouldn't be an issue but today, Noswad, the infamous alien bully, kidnapped his human friend Zach and the only way to save him and the Gromarama5 Solar System is to learn... fast.
With the launch of Solar Skate, FableVision, Florida Virtual School, and Grom Social created the world's first 3D skateboarding anti-bullying mobile app that also teaches middle school geometry. The brainchild behind Solar Skate is 14-year-old Zach Marks, a Florida Virtual School student and founder of Grom Social.
Through the really cool skateboarding tricks in Solar Skate, players use their geometry knowledge to rebuild worlds and save Zach. Need a little help? Get power-ups to boost your skating by collecting coins to purchase power-up extensions and warp to the next planet. As players skate through the action-packed levels in the Gromarama5 Solar System, the math challenges increase in difficulty. Solar Skate is now available in the iTunes store.
Awards:
2015 SIIA CODiE Awards, Finalist, Best Game-based Curriculum Solution
Product: 3D mobile game
Age Range: middle school
Tech Specs: Unity (offers 3D graphics)
Related Projects: