Renegade Buggies
Client: National Center for Families Learning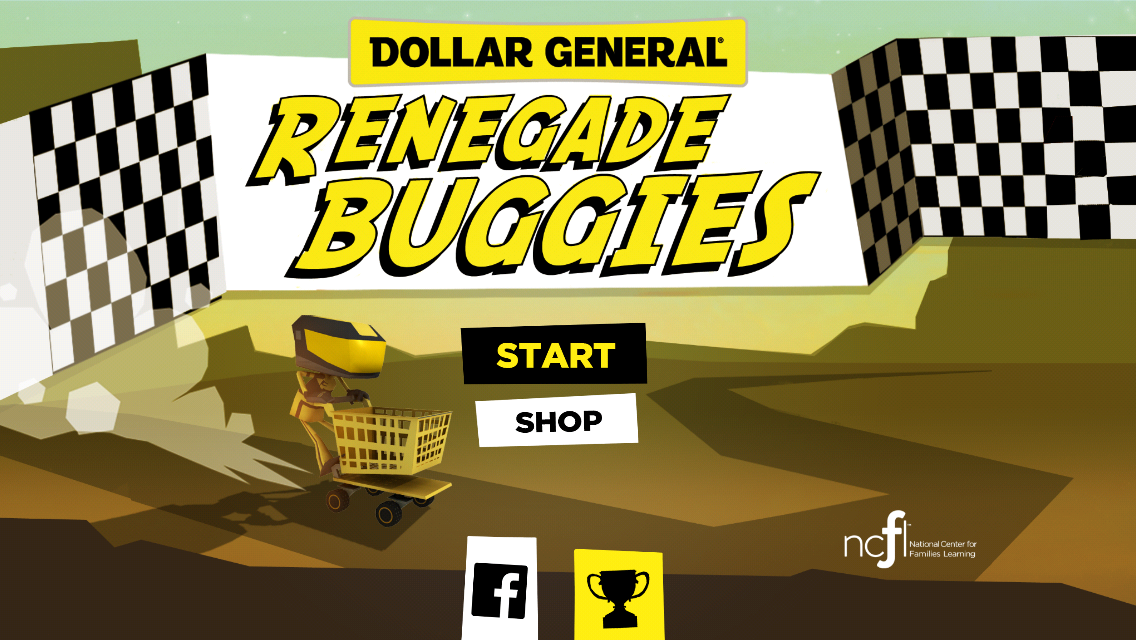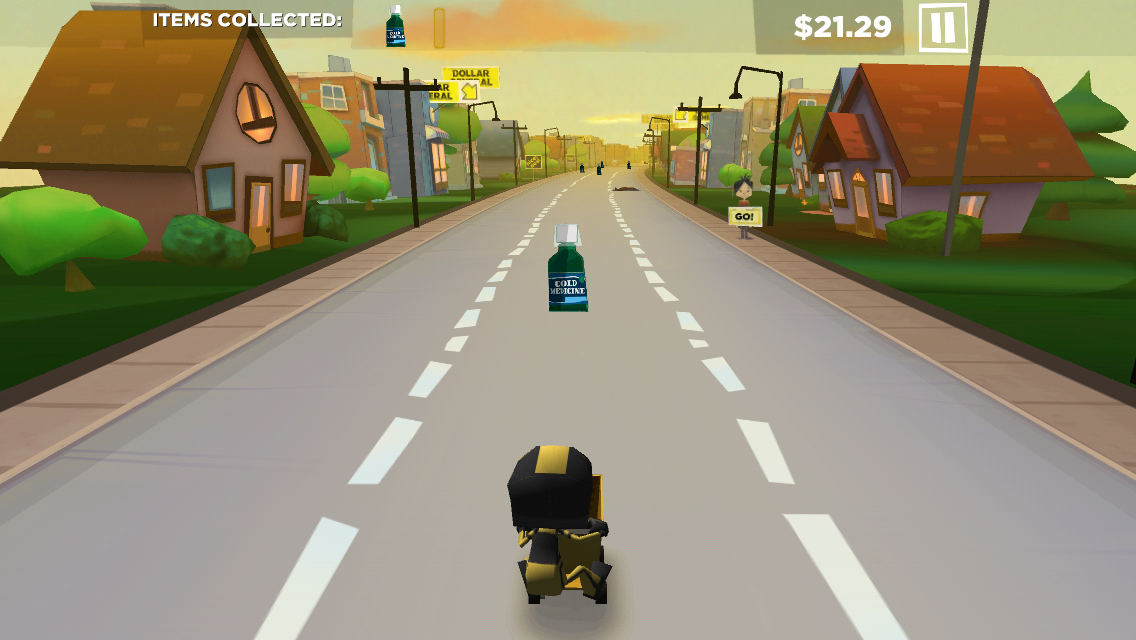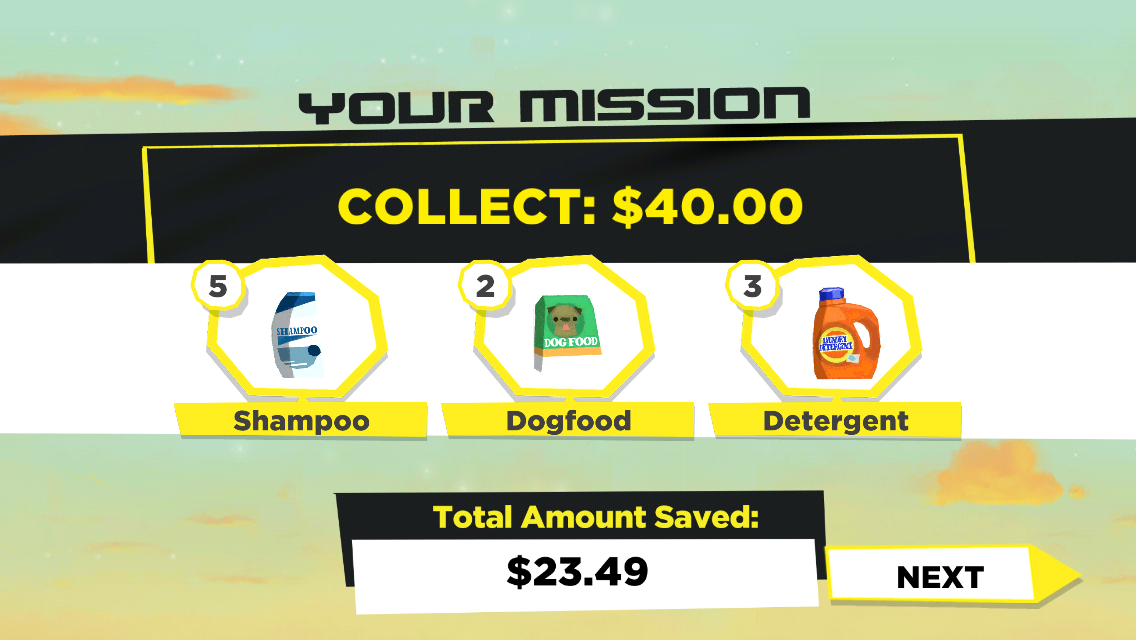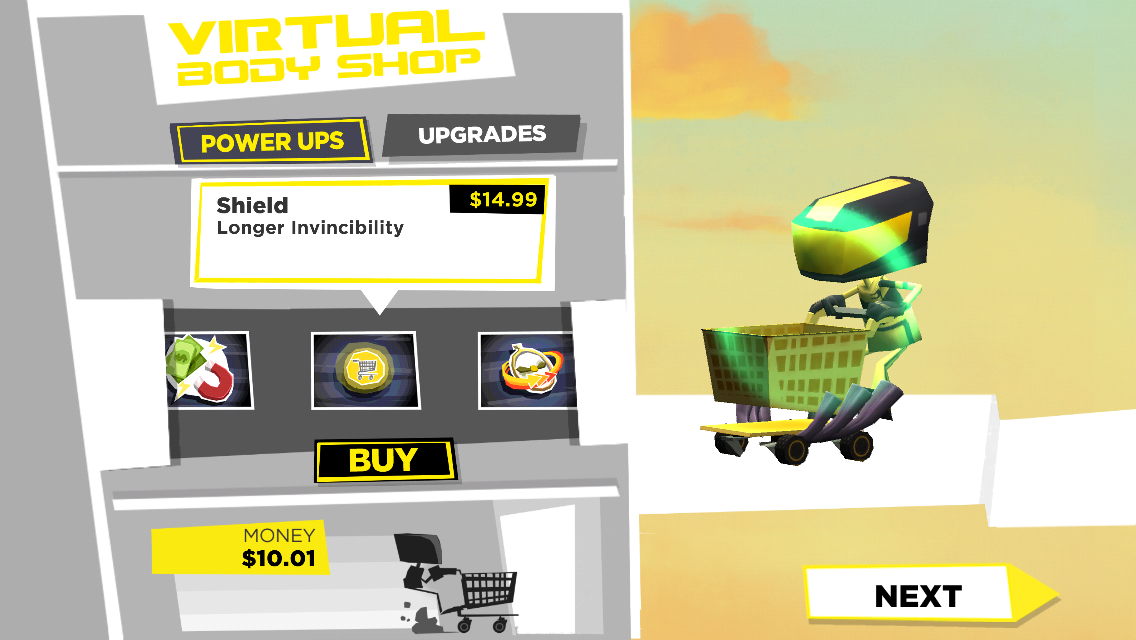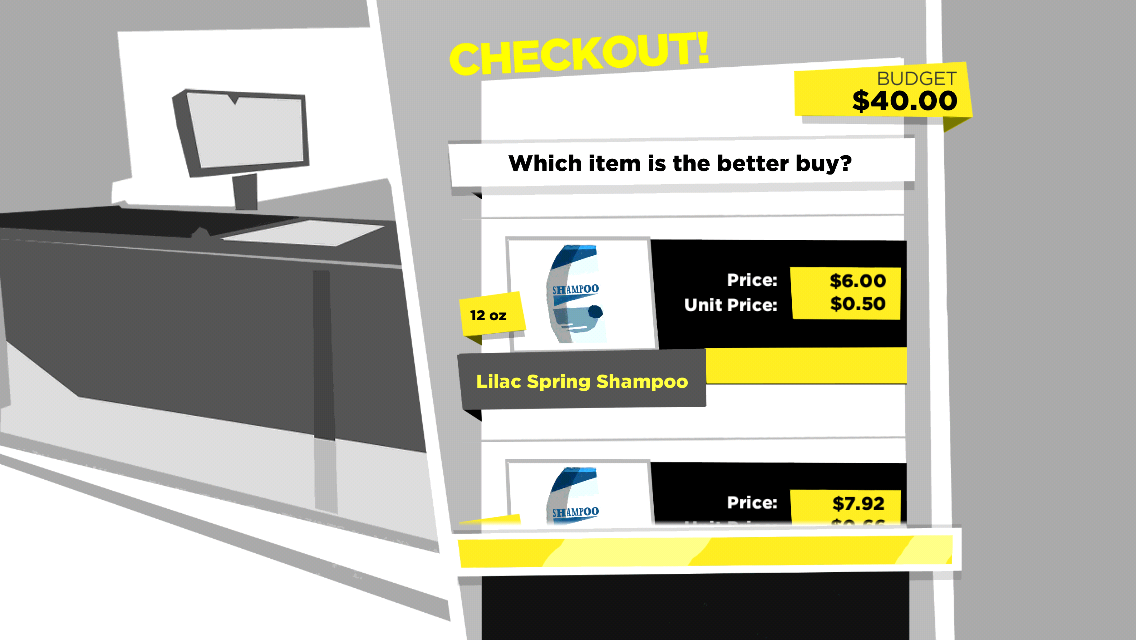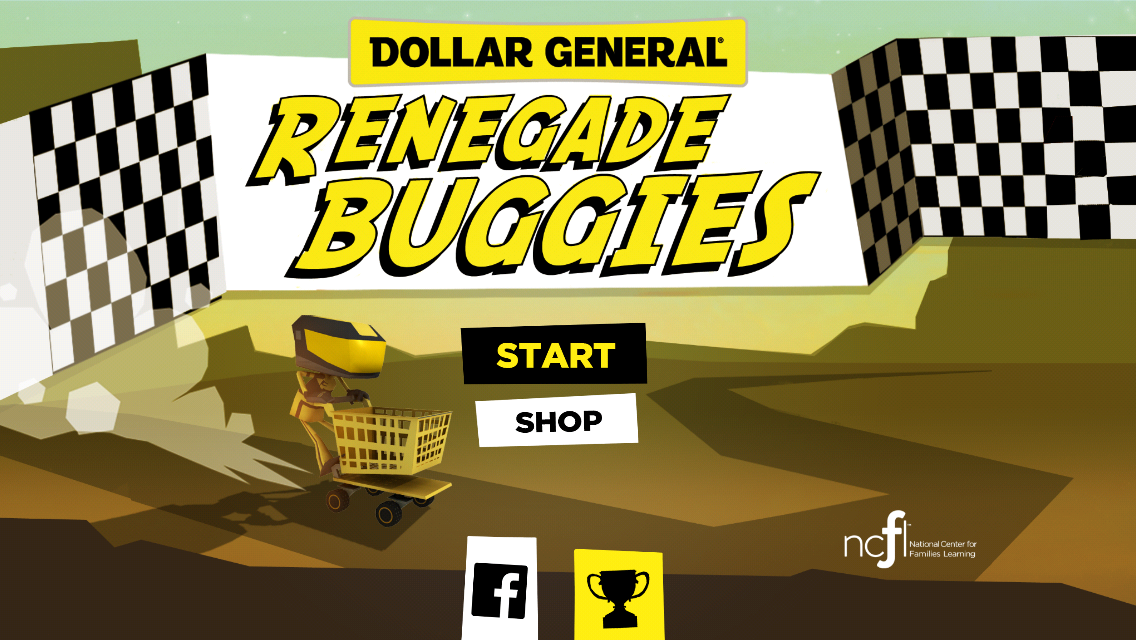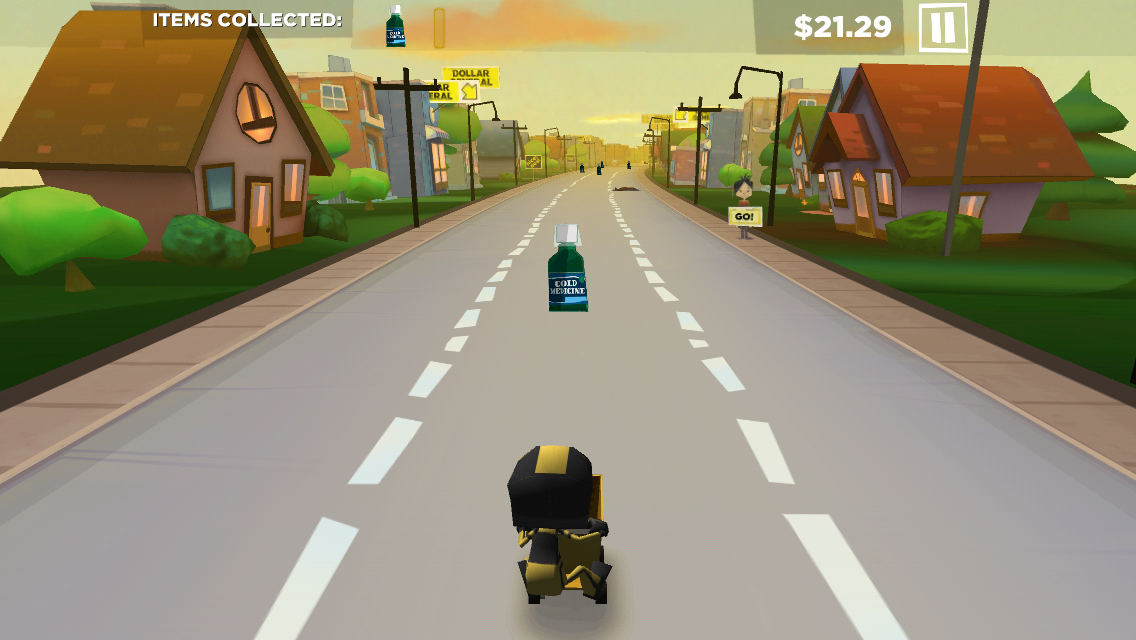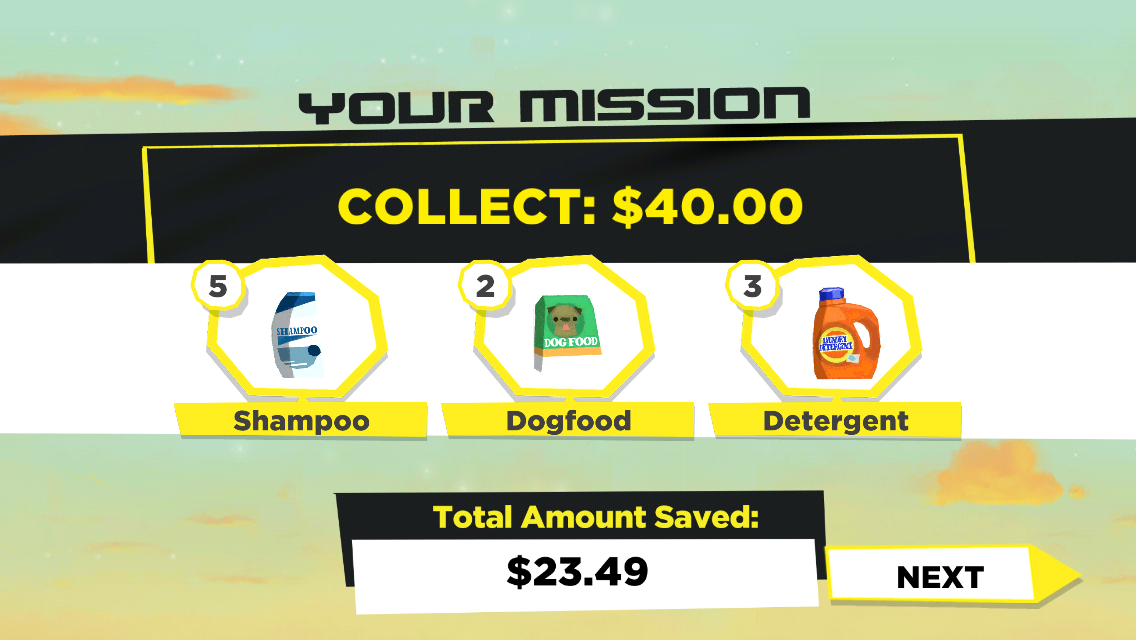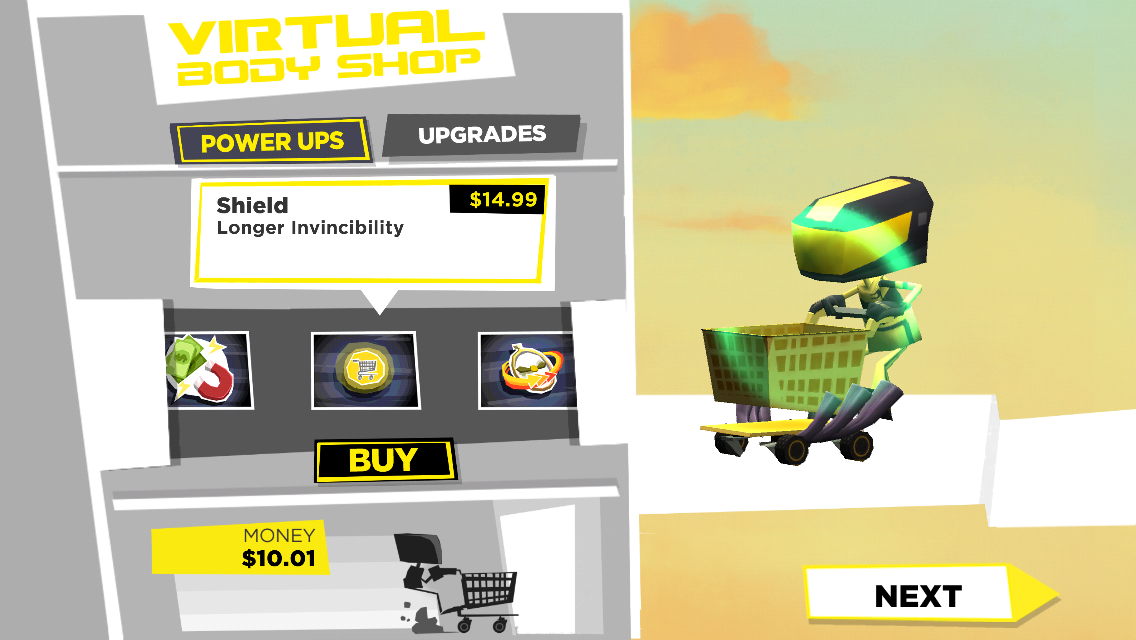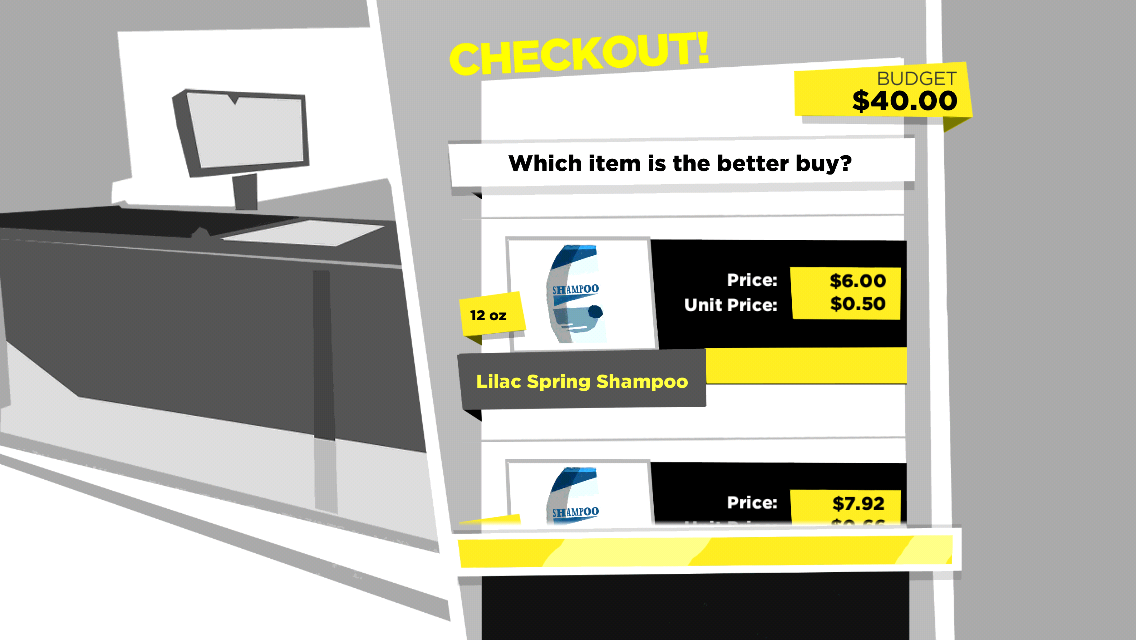 Hop on the back of a "buggy" and let's go shopping! Renegade Buggies pulls the user into the driver's seat of financial literacy.
Working with the National Center for Families Learning (NCFL) and Dollar General Literacy Foundation, FableVision developed Renegade Buggies – an educational 3D mobile game built in UNITY. Renegade Buggies encourages financial and mathematical literacy for the whole family. By combining gaming with money management skills, Renegade Buggies is a fun way for both children and parents to learn basic budgeting skills.
In Renegade Buggies your mission is simple: Ride the back of your buggy (shopping cart) down the street and collect a specific amount of money and items – everything from shampoo to dog food to underwear – but be sure to dodge the cones, rolling tires, and puddles or you're sure to crash. Once you collect your items, hit the check out phase of the game and decide which of the three shampoos you swiped will save you the most money. The more money you save, the more power-ups and accessories you can buy for your buggy. How much will you save?
Awards:
2015 AAP (Association of American Publishers) REVERE Awards, Beyond the Classroom, Play! Category
2015 Excellence In Financial Literacy Education (EIFLE) Award, Instructional Game of the Year for Renegade Buggies
Press:
Product: 3D endless runner mobile game
Age Range: 13+
Related Projects: