The FableVision spring internship is coming to a close. As a final parting gift, we'd like to share what we learned with you.
FableVision interns are given the opportunity to create and develop an optional independent project during their time at the studio, with the option of working separately or collectively as a group. I joined FableVision as a marketing intern, and Christine and Mollie as art/animation interns with very different focuses. We arrived at FableVision with distinct talents, goals, and perspectives. We couldn't have imagined how this collective skillset was going to blend and evolve over the course of a few months.
When Christine, Mollie, and I first met, it was clear that we were very different people who wanted different things out of this experience. However, the more that we talked, the more obvious it became that we did have something in common: to create a piece of art that showcased our talents and delivered a positive message to the world.
We're happy to end this semester with the animated comic, "She: The Warrior" as our pièce de résistance. Working on this project taught us a lot about storytelling, teamwork, and ourselves.
The Call to Adventure
Before we came up with the initial concept, we agreed to work on a project we could each identify with. The concept for "She" was born when we realized that as an all-female intern team of similar age, we shared common coming-of-age experiences. Upon further discussion, we talked a bit about: what did we wish someone had said to us as children, and what do we wish we could say to girls now?
"She" is a story for all ages, but our primary goal was to inspire elementary-age girls in the hopes that they would take courage from the comic in the face of everyday challenges. We want people of all ages and genders to see it and recognize the challenges they've also faced—and draw strength from that.
So, we had the team, and we had the concept. Next, we needed a character. We wanted someone spunky and courageous, someone who never let their fears keep them from achieving their goals. This character would represent the best parts of us, an unstoppable force who never took no for an answer.
And so "She" was born.
The Quest
When it came to developing the project, we each had a part to play. First, we needed a story with a narrative arc. I came up with the idea to take quotes that had inspired each of us and weaved them into a singular narrative. Inspired by quotes and children's books, I started forming a story for "She."
Next, we needed visuals. Christine took the script and created storyboards along with initial character designs. Before anything was finalized, we ran the concept past our supervisors, Hannah, Mitul, and Sarah. Once we got approval (and some very helpful suggestions), Mollie and Christine worked together to develop the layout and finalize the character design.
Originally, we intended "She" to be a short film, but ultimately chose a format that was both fun and simplistic, and that stood out as a unique option. Having "She" in the form of an animated comic allowed us to be more creative within that medium, and worked with our schedules, which differed at times.
There were a lot of firsts during this project. It was Mollie's first time working so closely with another artist, but that didn't slow her down at all. She designed, illustrated, and animated the backgrounds as well as the text.
It was Christine's first time working on an animated comic. In addition to designing the characters, which, alongside our heroine, included a host of ghostly figures and a dragon, Christine also took part animating them.
As for me, I'd never done intensive social media before. As the marketing intern, I drafted posts for several social media platforms including InternVision (the FableVision intern blog), Twitter, Instagram, Facebook, and Linkedin. It was my job to spread the story of "She" across the internet.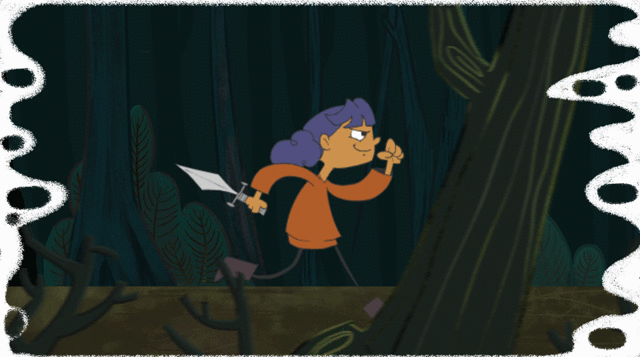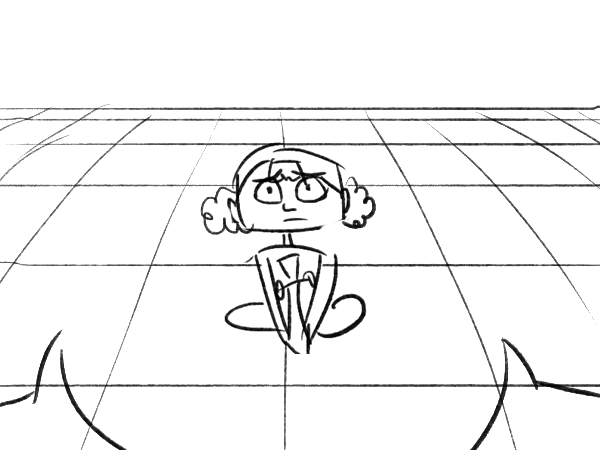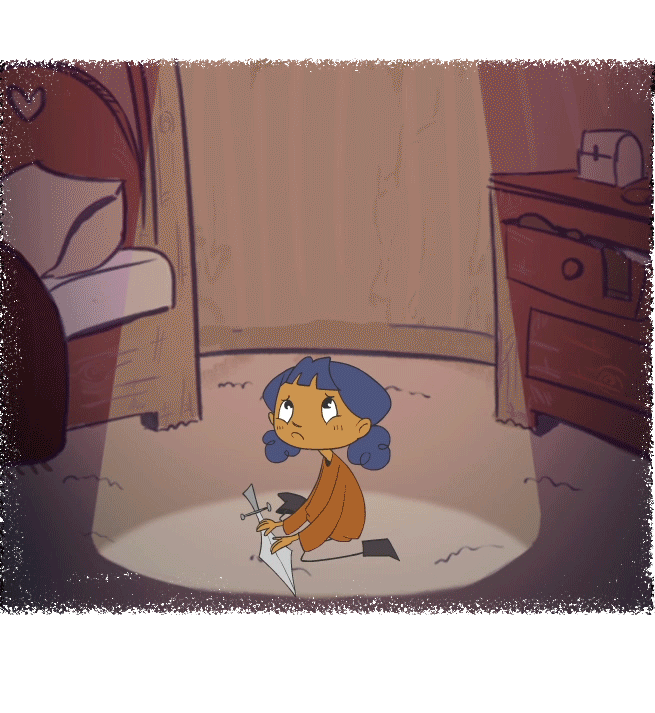 The Trial
As exciting as this project was, there is no such thing as a quest devoid of challenges. Our animated comic is built out a series of gifs which have a larger file size than a static image. We uploaded animated scene after scene onto the website, waiting for the inevitable crash, and celebrating with brownies and hot chocolate when it didn't.
Having two artists on one project also posed its own challenges. Mollie and Christine had to work together to ensure that Christine's character designs and animation and Mollie's illustration and text animation held a cohesive look and feel. One shot even ended up with twelve "final" versions! In the same breath, working as a team allowed both artists to play off one another's strengths. Mollie even remarked that she felt like an equal partner in a team for the first time.
I had to think strategically about social media. How could I tell the story of "She" without giving away the narrative? What images best portrayed the message we were trying to send? Luckily, working as a mini-production studio meant my intern team was always there to help. Christine drew up art for our social media posts that inspired me to reach new creative heights. I took advice from my supervisors, Sarah and Mitul, and ultimately developed blog posts and tweets that I'm proud of. Now, I look back at them and think, "Wow, I did that!"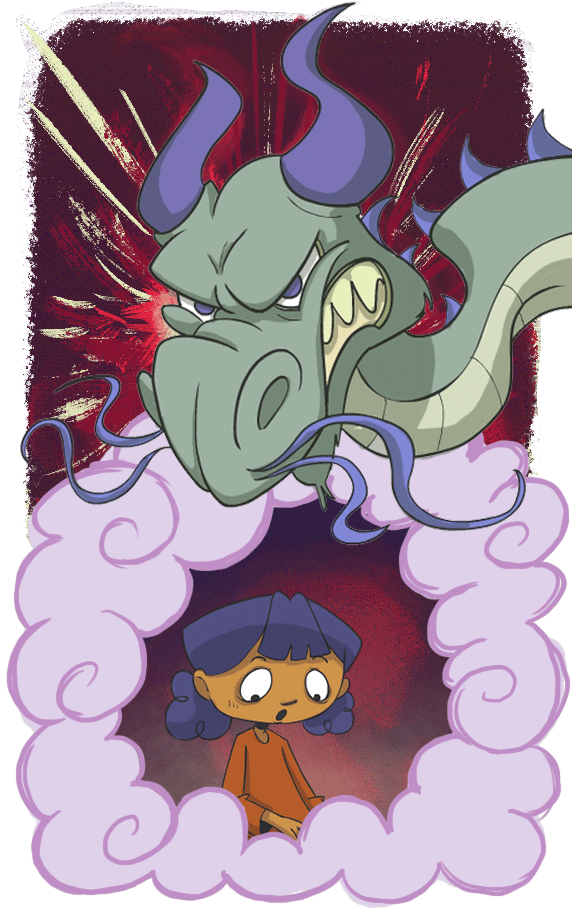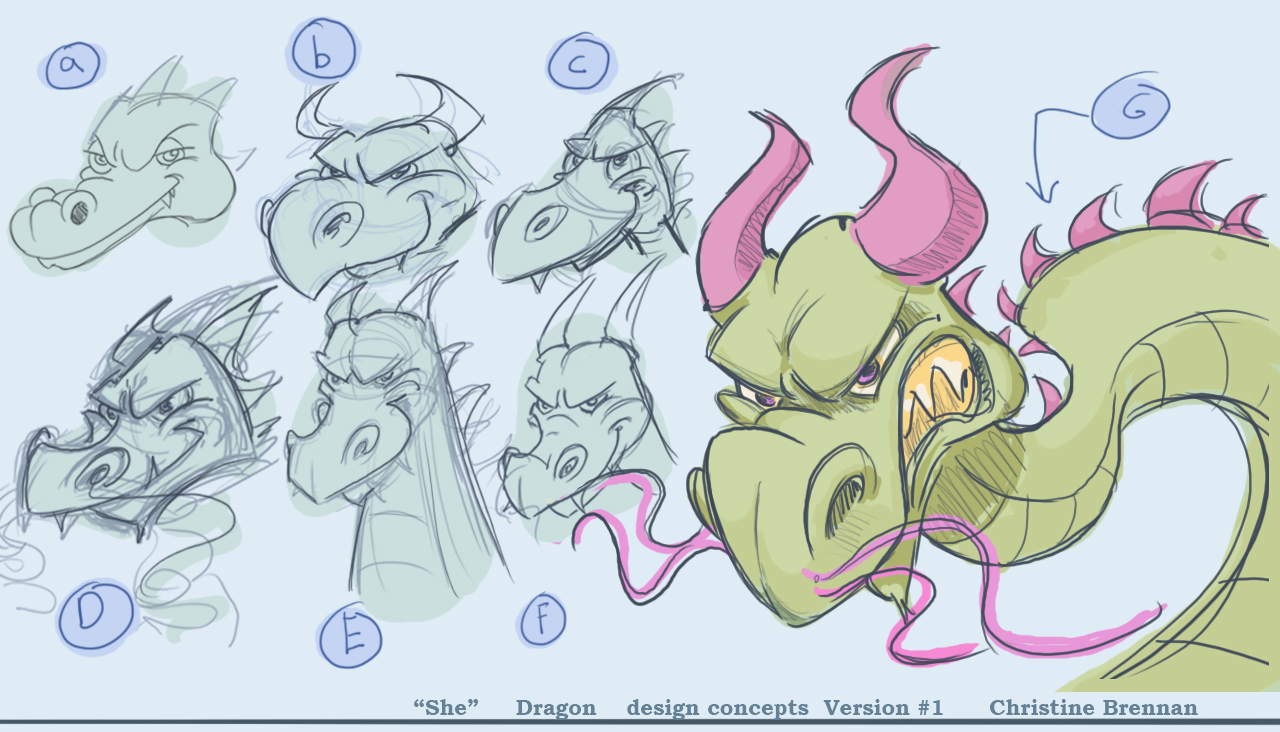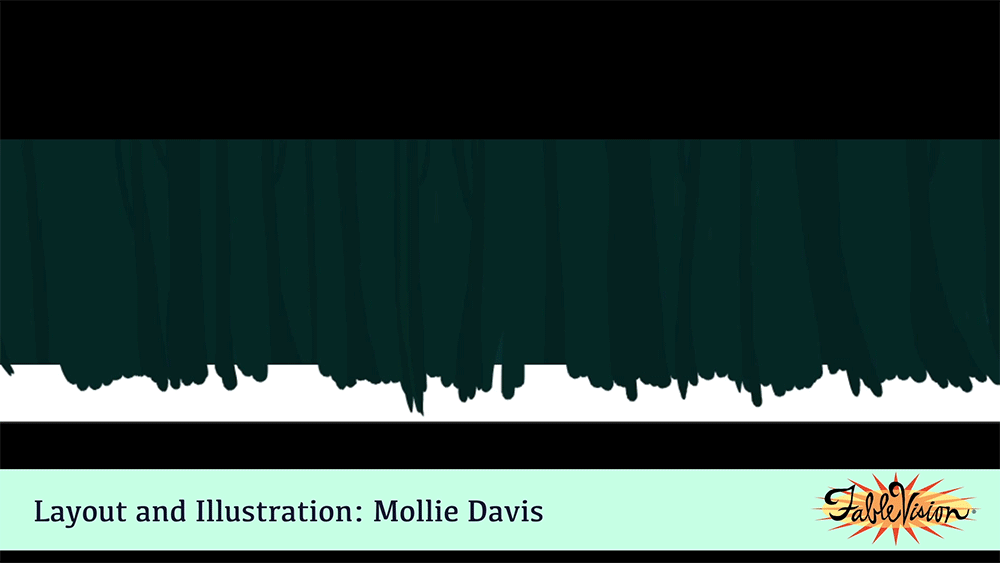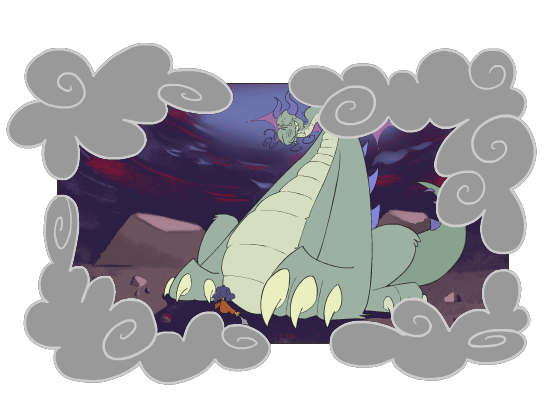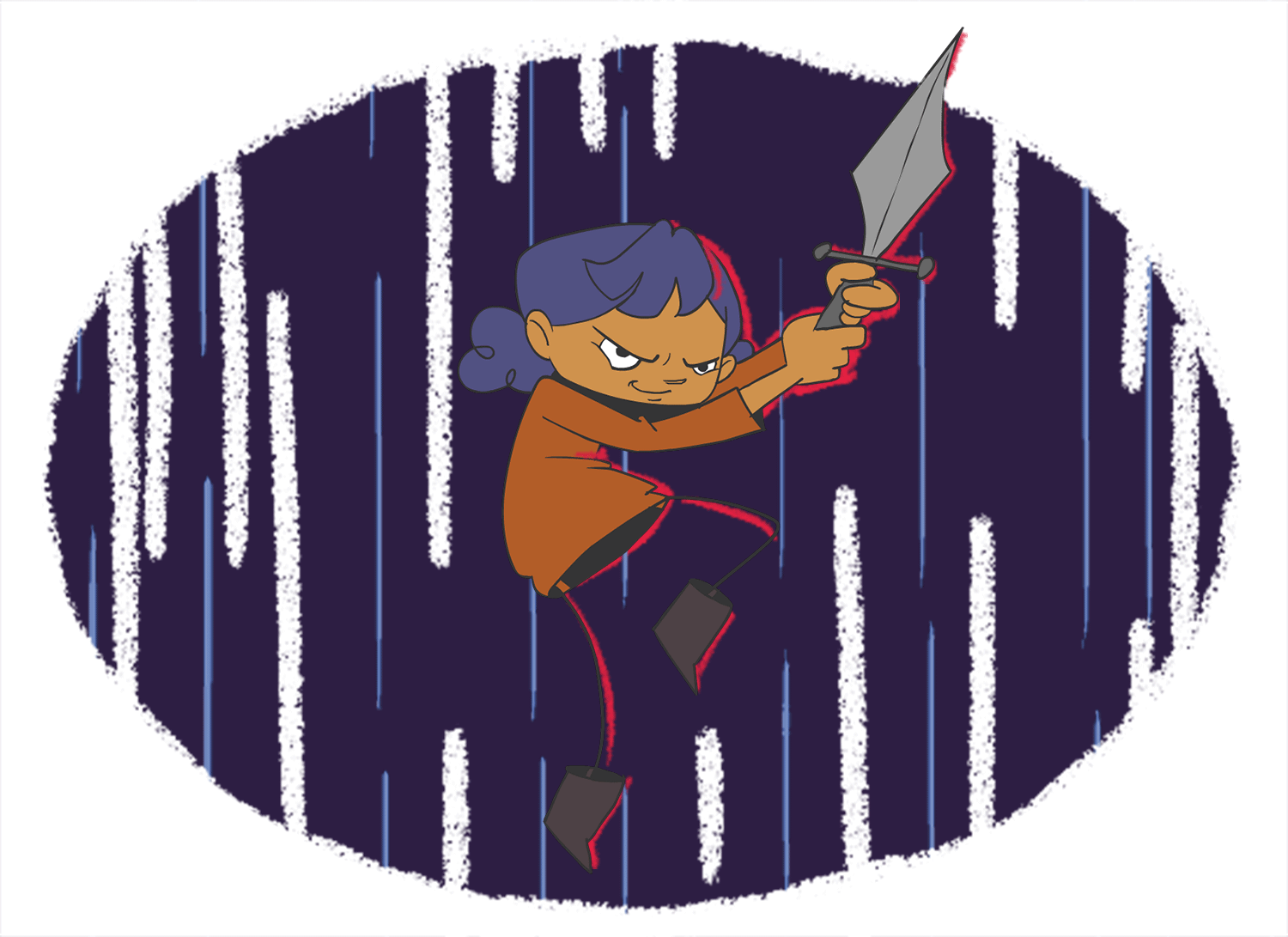 Seizing the Sword
Working on this project allowed us to learn a lot about each other and what we were each capable of. As we learned from our supervisors, we passed that knowledge on to each other. I got to learn about character design, and Mollie and Christine gained insight on social media strategy, planning, and execution. Christine got to delve into different animation and compositing techniques in Flash and Photoshop, and Mollie was excited to use new techniques and brushes for Photoshop. I learned more about social media than I'd known existed, and will never underestimate a tweet again.
"She: The Warrior" is the story of a young girl who never lets doubt or fear stand in her way. She is everything that Christine, Mollie, and I saw in each other and learned to see in ourselves. In a way, creating this comic traced the same journey that "She" makes. We experienced doubts and creative triumphs, fears and victories. We learned many lessons during our time at FableVision, but the greatest one was that "She" is all of us: fierce, brave, and unstoppable.
Looking to join this team of FableVisionaries? Learn more about FableVision internships here!