Con 'Em If You Can
Client: Commonwealth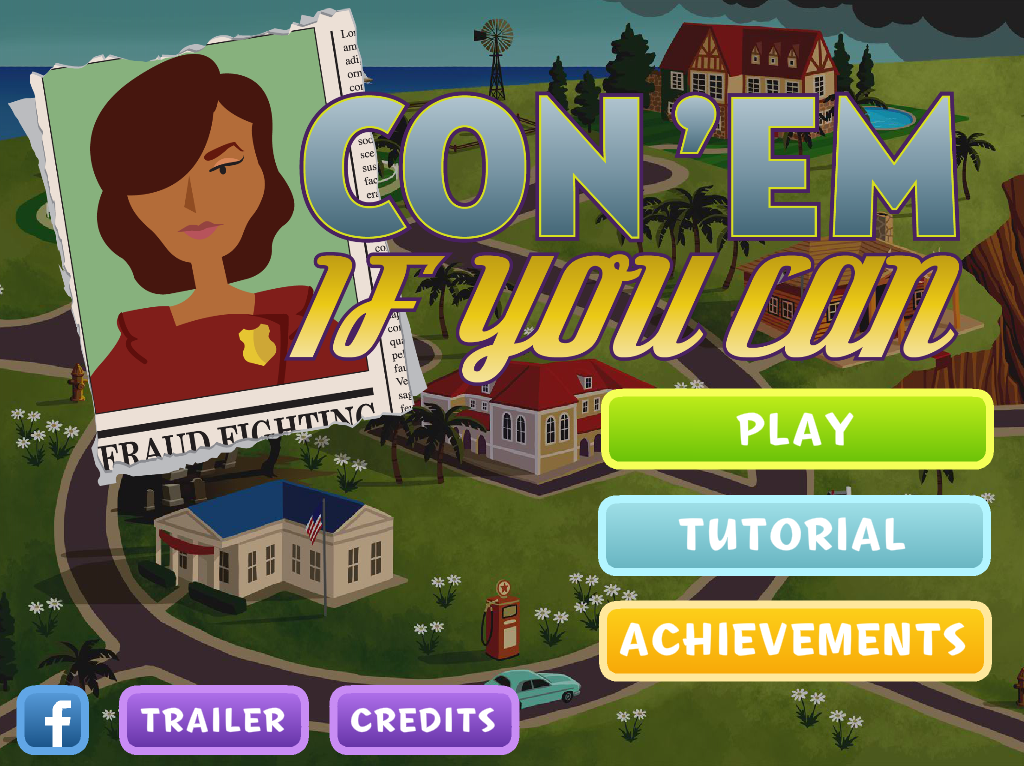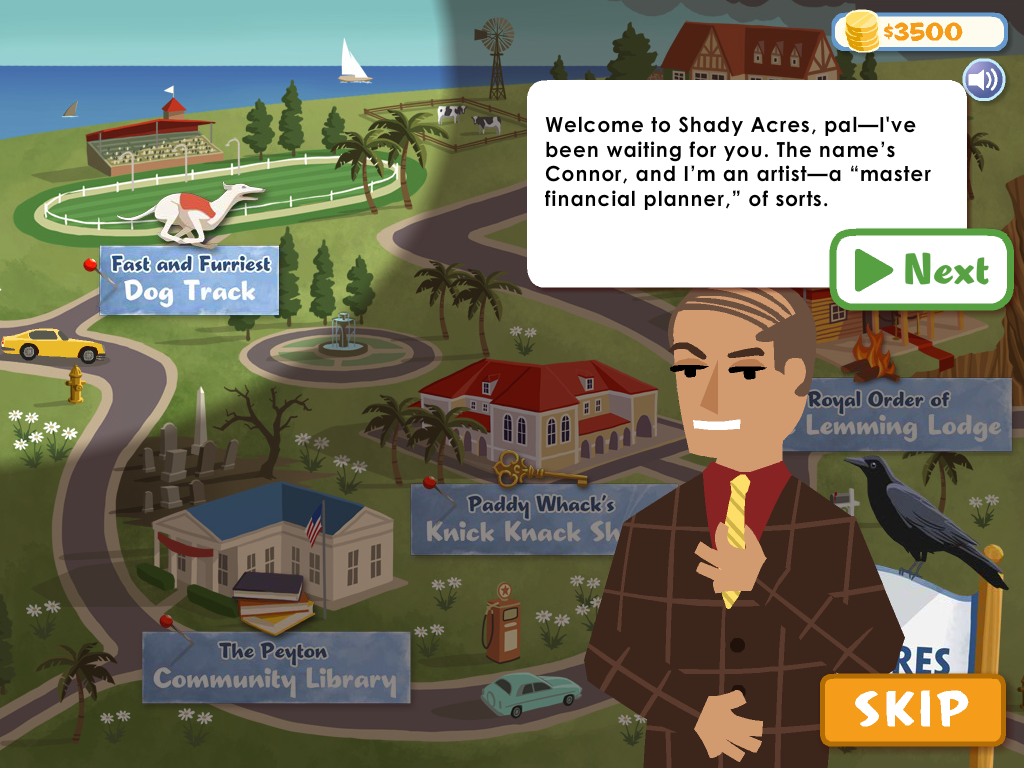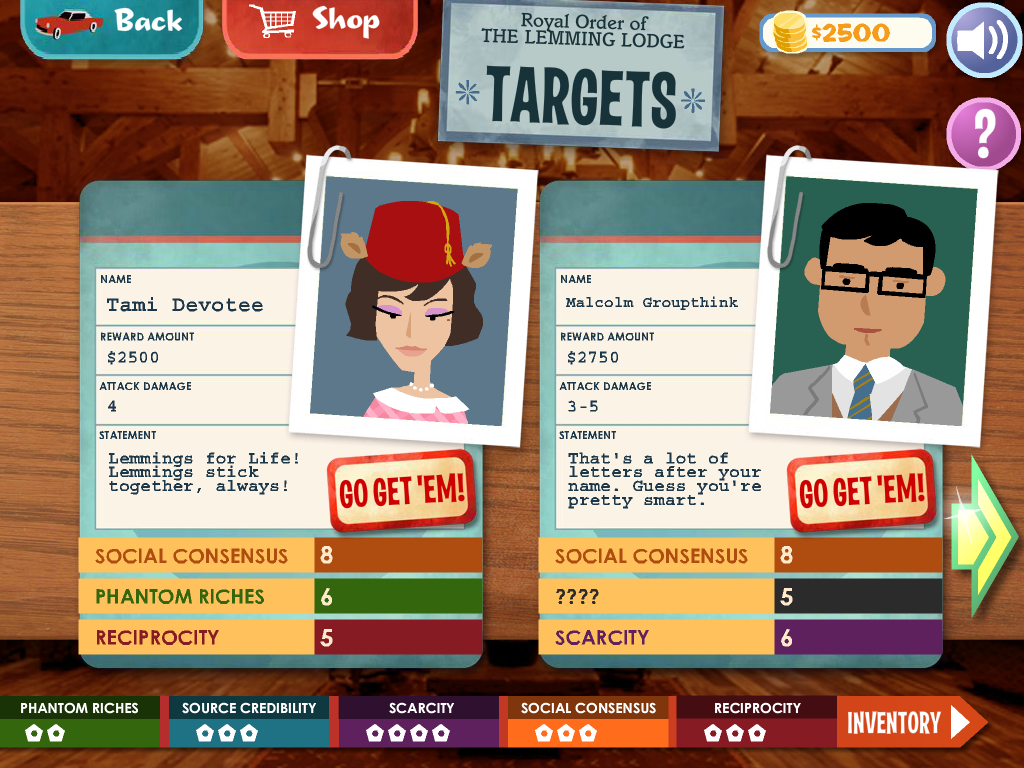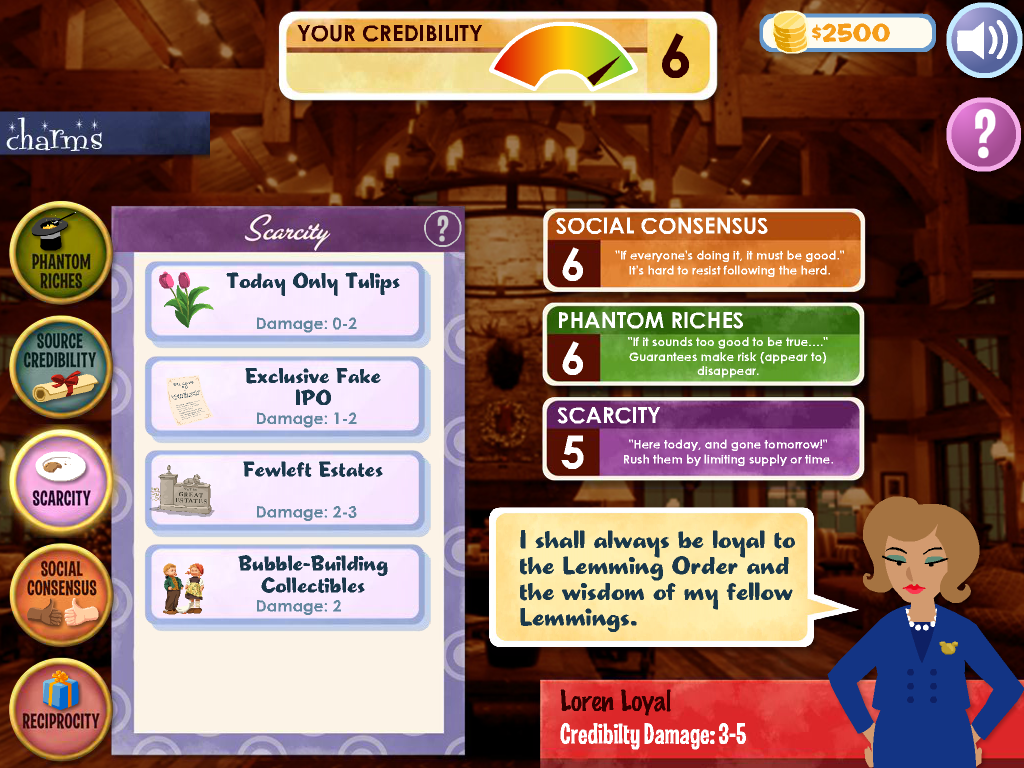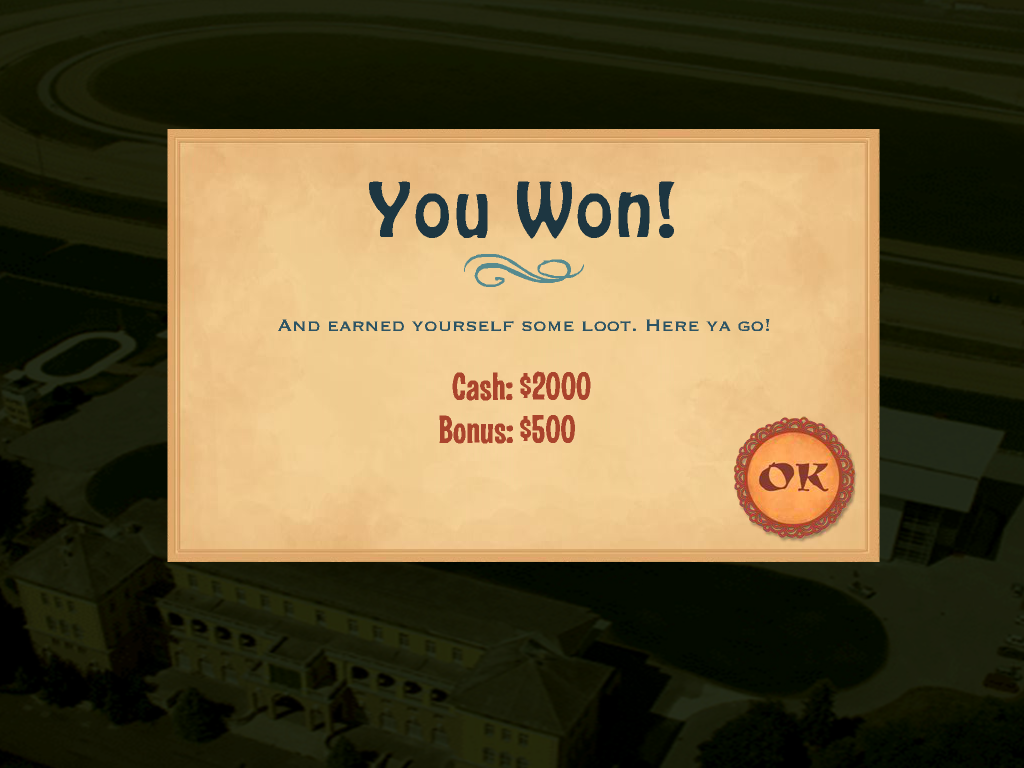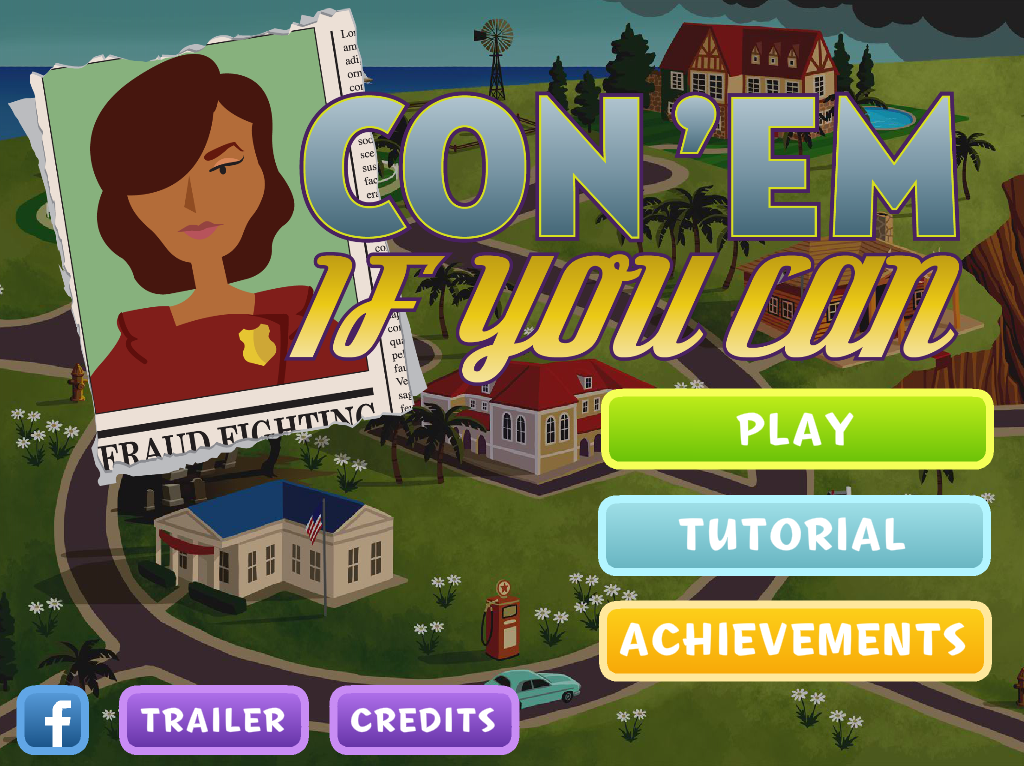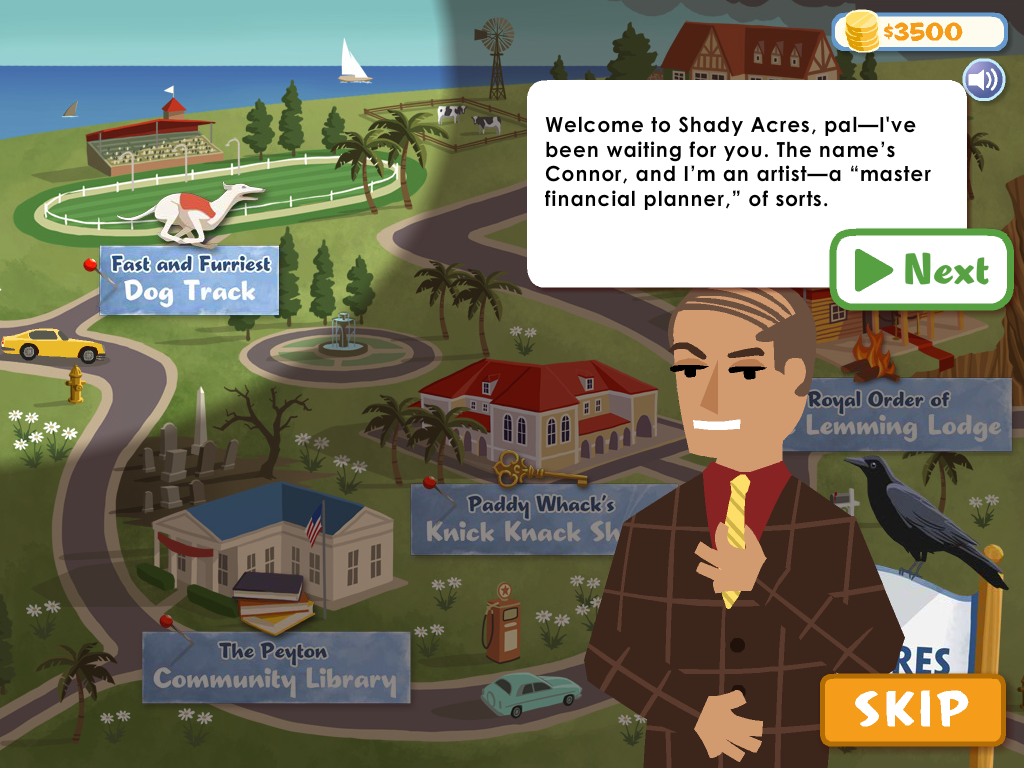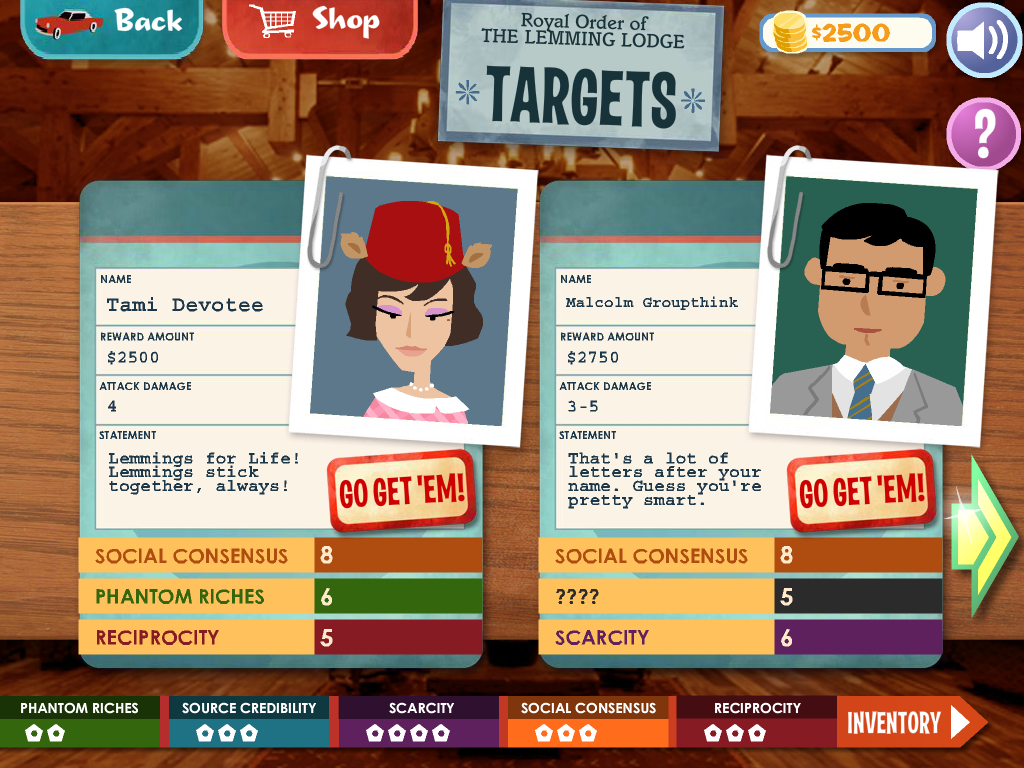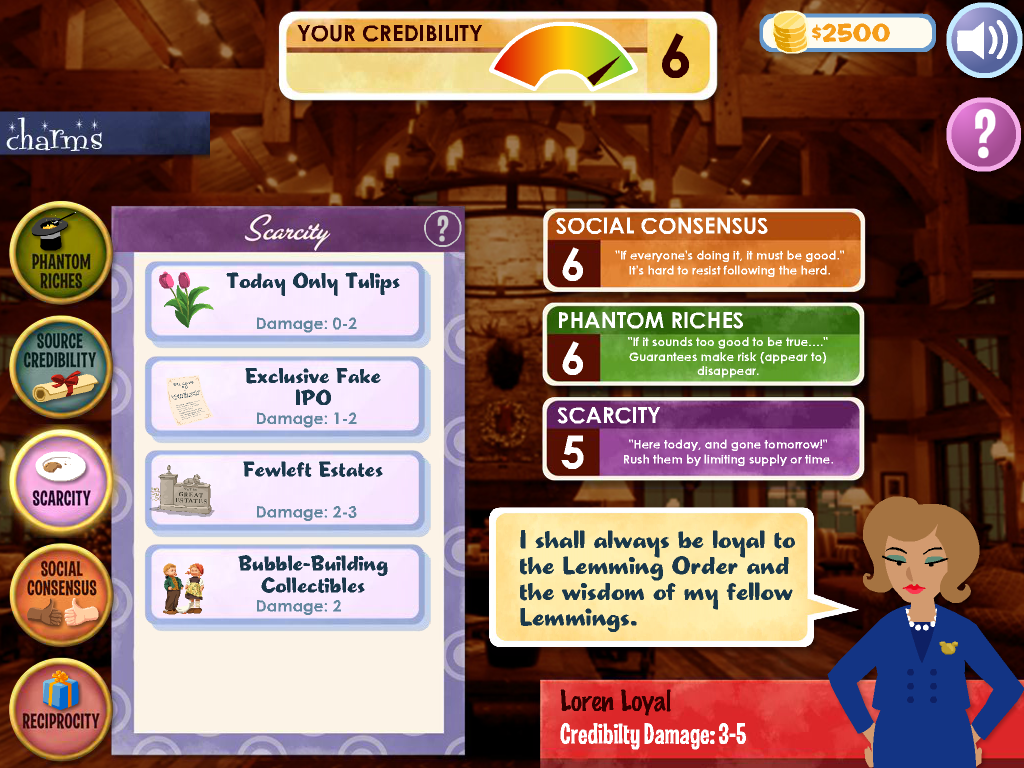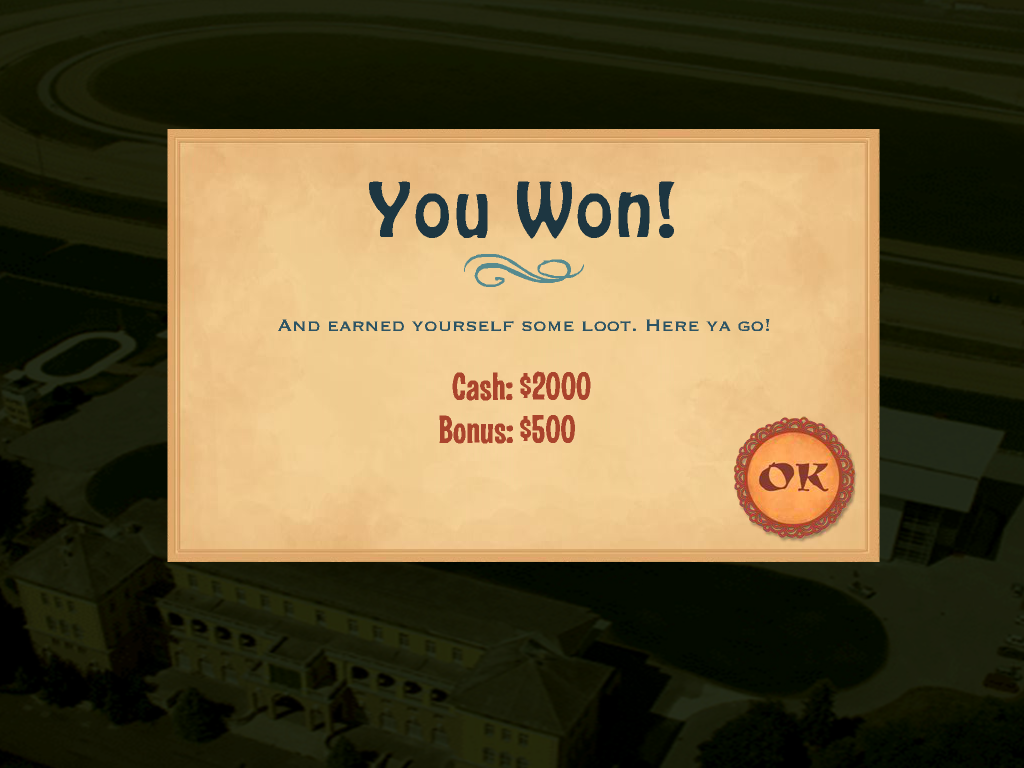 Con 'Em If You Can is the latest FableVision-developed financial literacy game for Commonwealth.
In Con 'Em If You Can, the player assumes the role of a con artist learning key techniques – phantom riches, reciprocity, scarcity, social consensus, and source credibility – to scam the residents of Shady Acres. The intention is that by playing as the con artist, the user learns how not to fall for the schemes in the real world.
Connor, a "friendly" con artist and host of Con Art School, guides the player in creating the correct tactic to persuade the victim to forking over the money. The player sorts through the bag of tricks for the various schemes to take down targets. But beware, Agent Hunter is hot on the trail.
To help explain the different tactics of the game, the Studio scripted and created five animations that are viewed before each level. The one-minute introduction animations are designed in a 1950s projector-style. With whit, humor, and clarity that only FableVision can provide, each con is defined and animated.