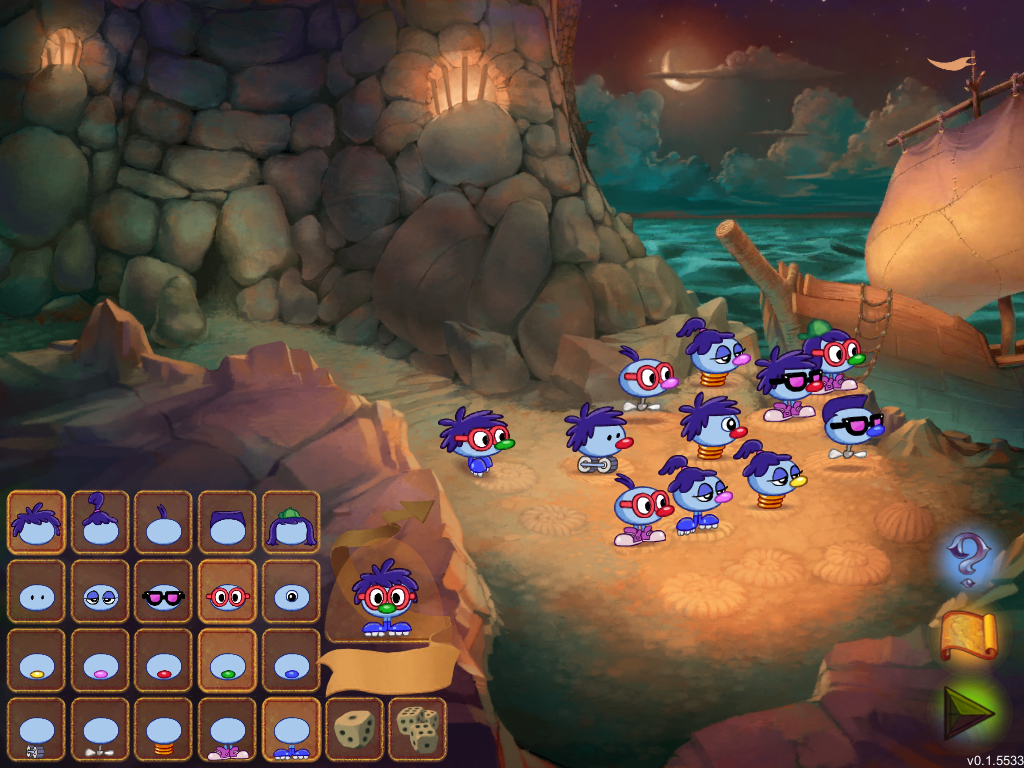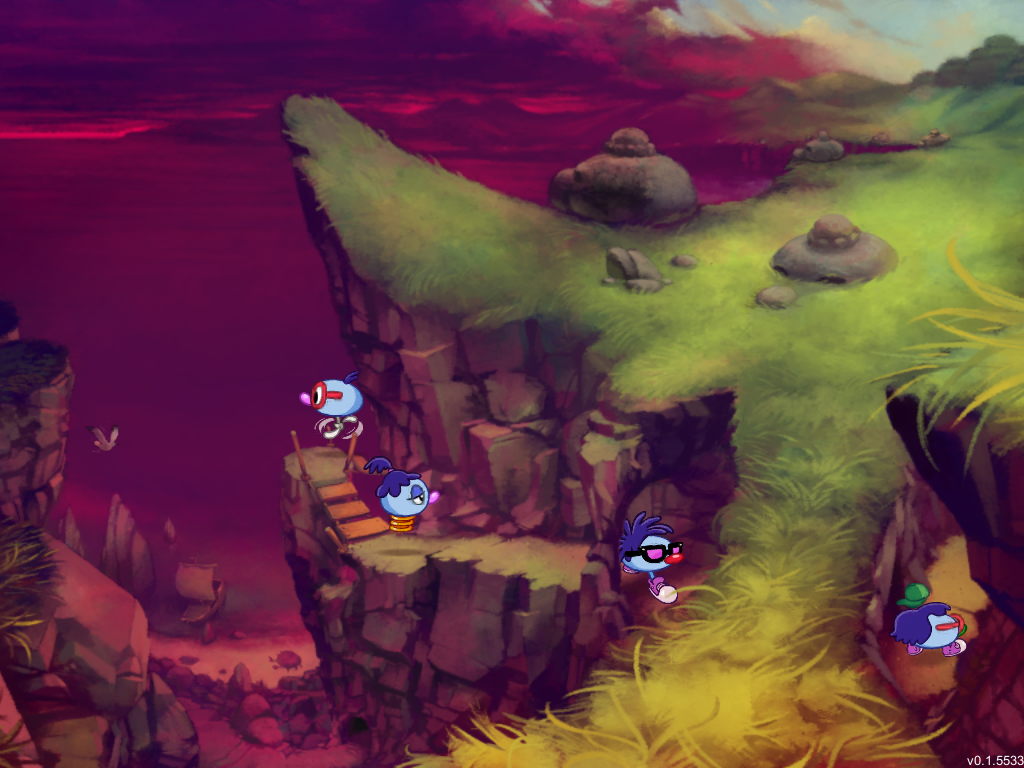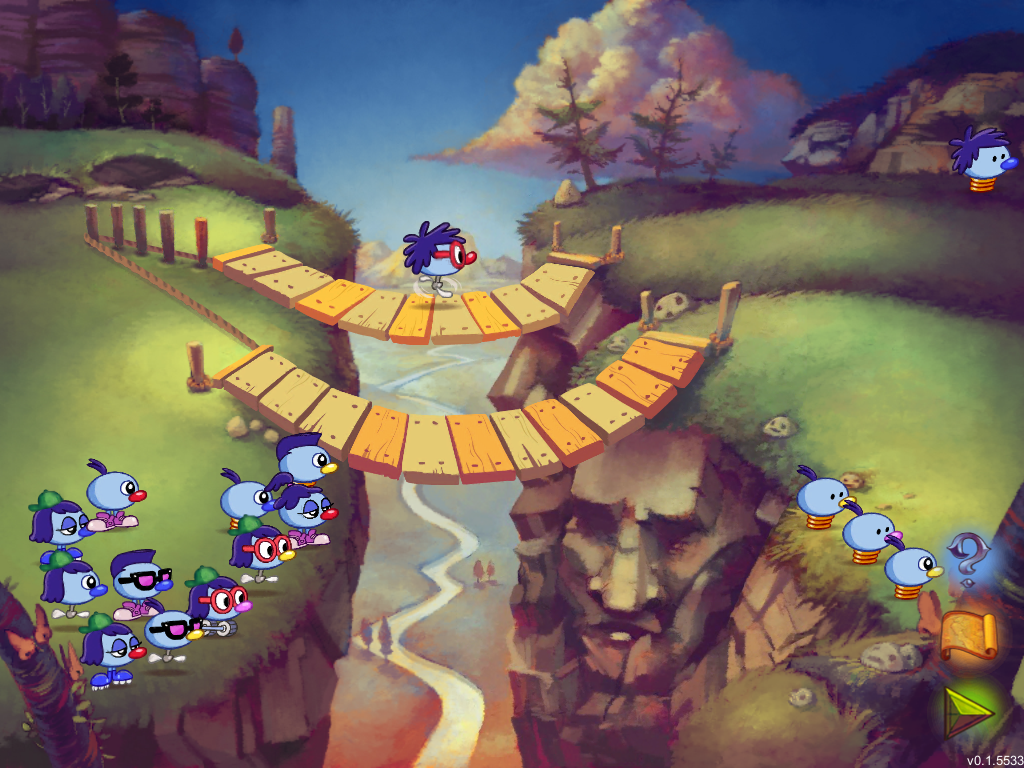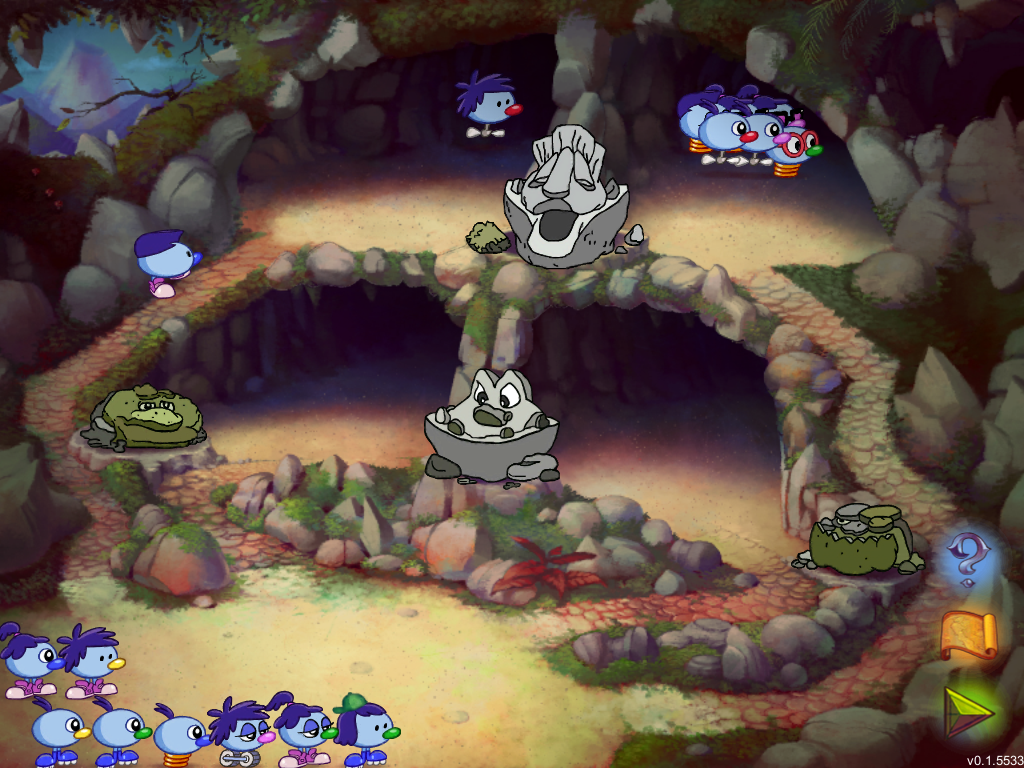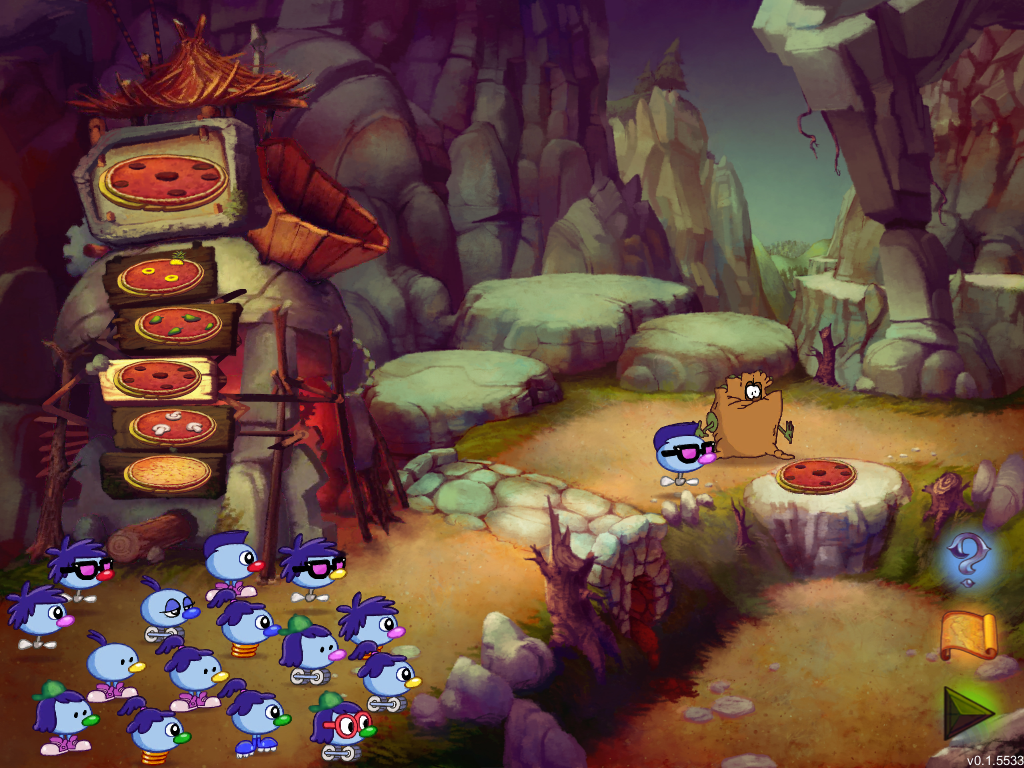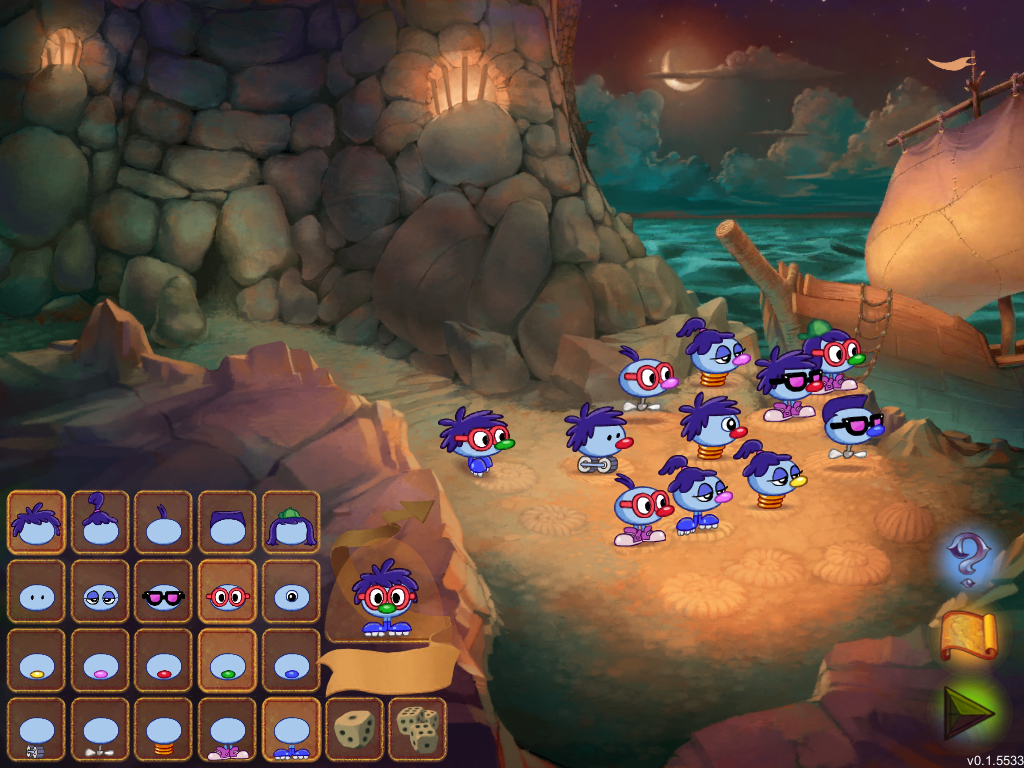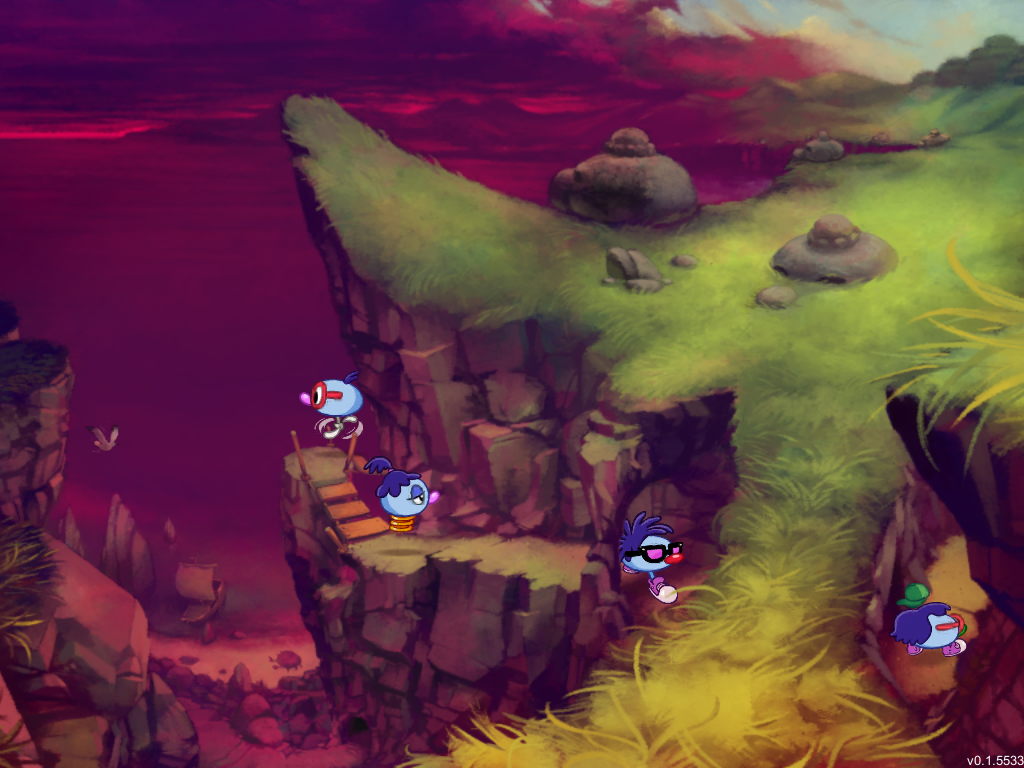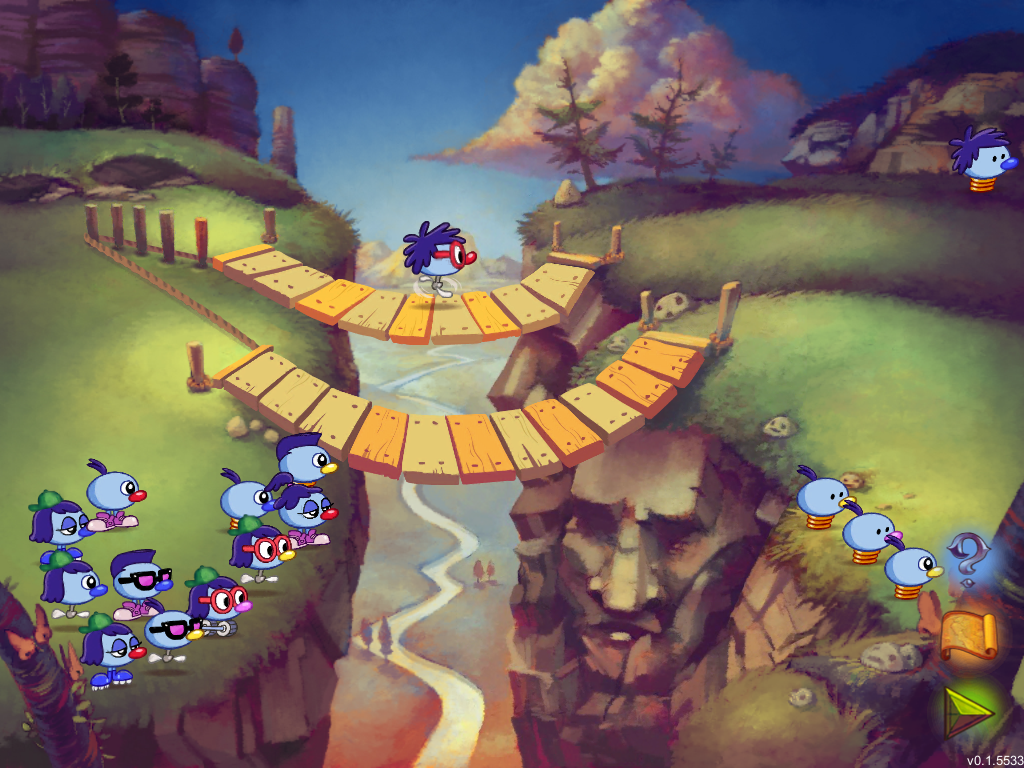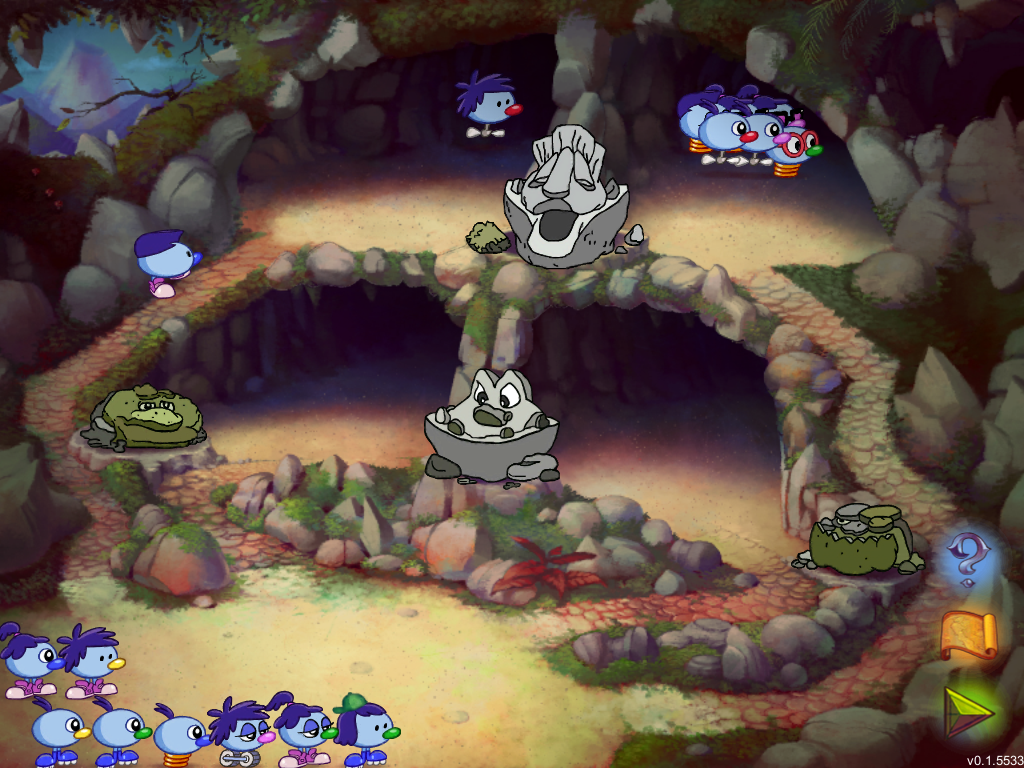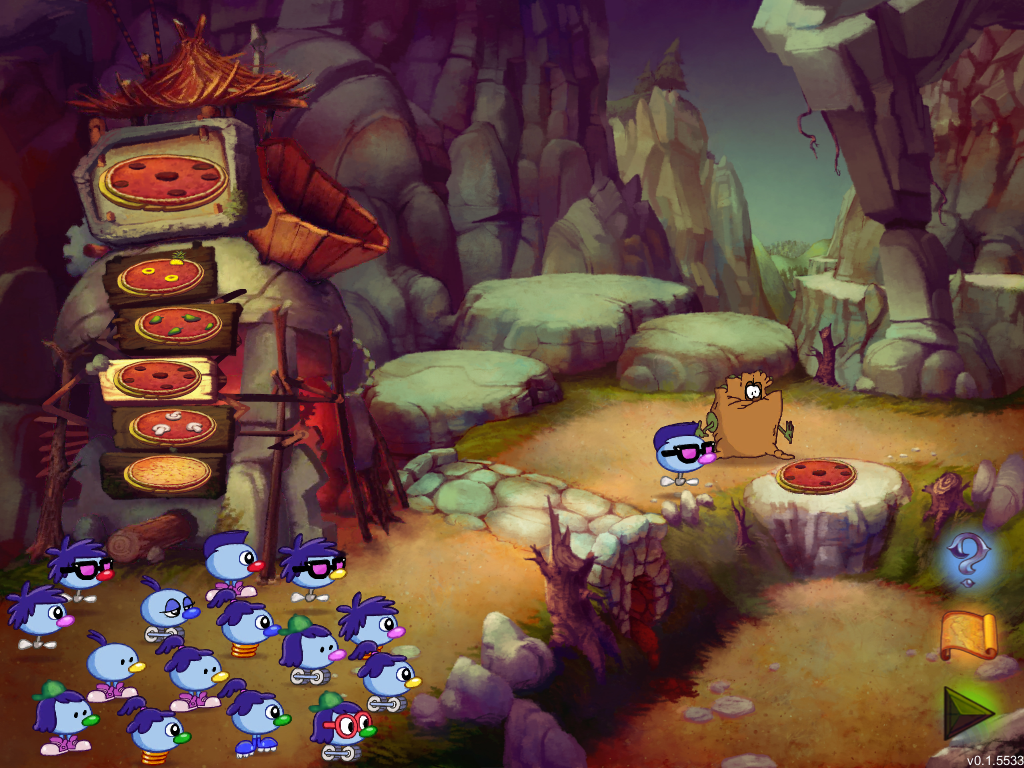 Zoombinis, the little blue guys on a logical journey, are back and this time they're mobile.
Through a partnership with TERC, a not-for-profit leader in K-12 math and science education, and the Learning Games Network, a not-for-profit game company, FableVision Studios embarked on an epic journey to relaunch the classic, beloved '90s game "Logical Journey of Zoombinis," for today's generation.
Providing expertise in art, animation, and technology, the team at FableVision provided a fresh and current approach to Zoombinis, while keeping true to the original game.
To remaster Zoombinis, FableVision artists digitally painted rich, illustrative backgrounds for the new aspect ratios. Based on fan feedback, the decision was made to keep much of the original animation in the game, though the Zoombini characters themselves got a refresh. Keeping the original animations required tracing screenshots of the original animation so it will jive with the new technology. To upgrade Zoombinis for tablet devices, the technical team used Unity to optimize game and levels for the touch screen. This unique experience, not available in the original version, allows players to physically interact with the Zoombinis created as they touch and drag them across the various challenges.
Through Zoombinis, players learn important life skills including algebraic thinking, data analysis, and theory formulation in a fun and engaging setting. With 12 puzzles and four levels of increasing difficulty in each, players are constantly challenged, improving their problem-solving skills as they advance through the game.
Download and play today:
Awards:
2016 Parents' Choice Awards, Silver Honor
2016 Association of American Publishers (AAP) REVERE Award, Beyond the Classroom, Play category
2016 Kidscreen Awards, Finalist in Best Learning App — Tablet Category
Press:
Product: mobile app and desktop game
Age Range: middle school
Tech Specs: Unity
Related Projects: