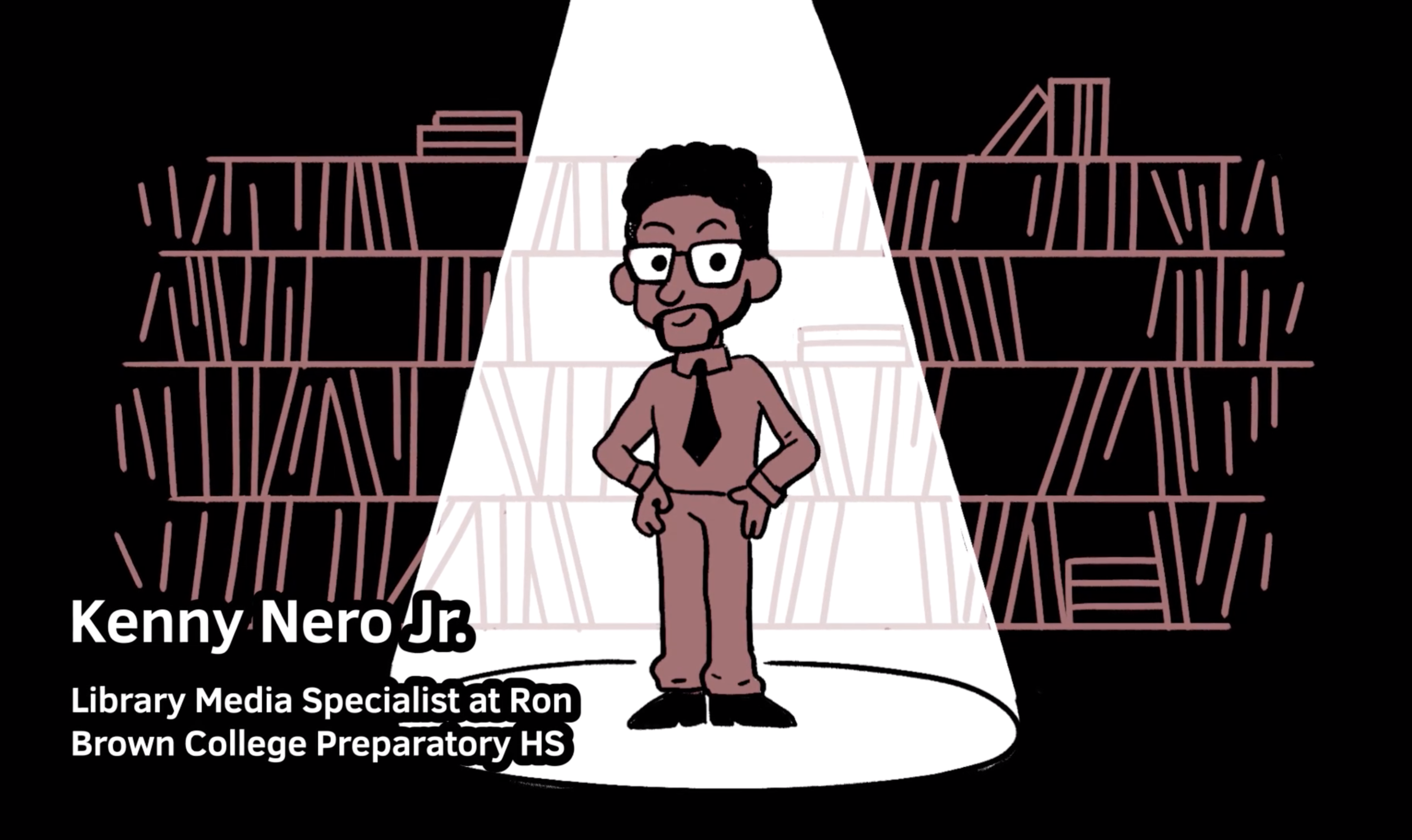 Libraries and librarians have a powerful impact. They offer a welcoming and accessible space for the community to explore their passions and be creative. As longtime supporters of libraries and their roles in their communities, FableVision was proud to co-host the Libraries, Games, and Play Conference alongside American University and the Institute of Museum and Library Services. We're also grateful to all the conference organizers, including Bob Hone, Lindsay Grace, and J Collins, who were the lead conference organizers of the event.
The conference took place in April in Washington D.C. and welcomed attendees from the library and educational gaming fields. We heard from librarians, educators, and more about how library resources helped further the goals of their students, as well as their own goals in technology and game design.
The day was filled with amazing speakers who spoke about the unique ways in which libraries have touched their lives as educators and their students' lives.
Throughout the day, FableVision and the Reynolds Center for Teaching, Learning, and Creativity showcased Fab@School Maker Studio, which introduces students to 2D and 3D printing and modeling. This tool allows students to get more comfortable with digital design and fabrication tools. FableVision Studios also shared some recent projects such as CyberChase Fractions Quest, which engages students in fraction learning, and Project Here Games, which promotes substance use prevention and healthy decision making skills..
To close out the conference, FableVision and Reynolds Center CEO Paul Reynolds discussed the ways that libraries shape the minds of future generations, as well as how they encourage creativity and play. He also touched on his personal experiences and how teachers and libraries have inspired and motivated him throughout his life.
With the inaugural Libraries, Games, and Play Conference behind us, the studio created a series of case studies that highlight four speakers at the conference—Lindsay Grace, Erin Walter-Lerman, Juan Rivera, and Kenneth Nero—and each of their unique connections to libraries and games. Each speaker was deliberately chosen to showcase different perspectives and connections to gameplay and game design in libraries. The vignettes bring attention to the mission and importance of the conference.
First, our team created scripts for the case studies based on what the speakers discussed in their respective talks. The illustrations for each case study were presented in a slideshow style with key figures emphasized through strategic zooms. Audio was recorded to go along with each case study, voiced either by the speaker or an approved voice actor.
These spotlights show how libraries can provide a space for exploration and accessibility, and they effectively illustrate the important roles these centers have in communities. All four of the case studies are now available on the Libraries, Games, and Play Conference website. You can watch the vignettes here!