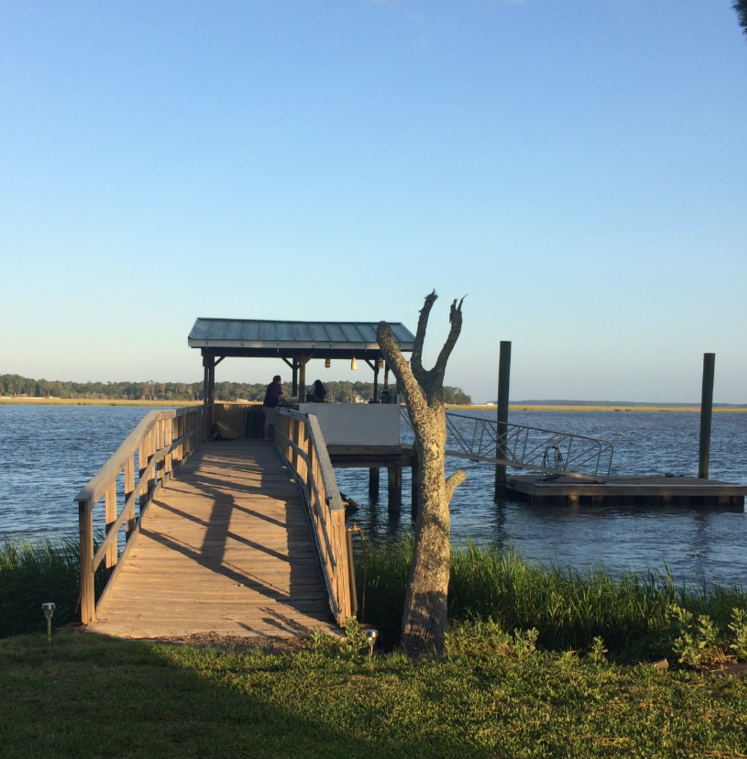 When my best friend Emily moved to Georgia to pursue a PhD in school psychology, I was excited for her and a little apprehensive—she was moving to a new state that I had never visited and didn't know much about. So when FableVision Studios forged a partnership with Georgia Public Broadcasting (GPB) to create Georgia Race Through Time, a phenomenal new game-based learning tool that teaches 8th graders about Georgia history, I was beyond thrilled. Through Savannah, the talented antiques dealer and Georgia Race Through Time's protagonist, and her trusty dog Peaches, I was able to learn more about my best friend's new home and feel connected to a state I had never been to.
When GPB and FableVision launched Georgia Race Through Time, I immediately shared the game with Emily. Being both an educator and student, she instantly fell in love with it. Inspired by the game and whisked away by the charming postcards FableVision designed to show specific historic locations, Emily and I devised a plan to explore a portion of the Peach State with a road trip from Atlanta to Savannah. On June 23, Emily and I hit the road as we set off for the very same cities explored by Savannah and Peaches. With postcards from the game, allow me to give you a glimpse of our own Race-Through-Time-inspired trip!
Nestled in the heart of Georgia, not too far from the mountains or ocean, is the second stop on our trip. Macon is a city rich with history, landmarks, and incredible music. We spent an hour soaking up the place "where soul lives." In Macon, there's always an event or festival. To blend in with the locals, we explored a farmer's market where we picked up Cajun boiled peanuts (an absolute road trip must!) and, of course, Georgia peaches!
You can't visit the Georgia coast without visiting one of the Barrier Islands! With our sunglasses and picnic basket in tow, we set off for the beach on Tybee Island. From being a hot spot for pirates looking to hide their loot, to playing an important military role during the American Civil War, to being a popular beach town getaway for nearby residents, Tybee is the place to be if you want to escape the Georgia heat and humidity with cooling saltwater breezes.
Georgia is a picturesque state dotted with vibrant cities that have rich stories to tell. There's still much of the Peach State I have yet to explore and so much history I have yet to learn. With my pals Emily, Savannah, and Peaches continuing to foster my love for the state and all that it has to offer, I'm looking forward to having Georgia on my mind again soon.
Play the free game here and discover for yourself the history behind the glorious state of Georgia!
The adventure isn't over! GPB and FableVision are hoping to bring our team of playful experts to SXSWedu 2018 to share how media developers, public broadcasters, and educators came together to pioneer Georgia Race Through Time and increase student engagement. We're hoping to bring our team of playful experts to SXSWedu 2018 in our session "Immersive Learning: Teaching History Through GBL." But we need your help to get there—yes, you!
Session attendees will learn how to:
Reach the notoriously hard-to-engage adolescent audience and extend that engagement from the classroom to home and back again;
Receive tips or insights on how to successfully merge primary documents with modern technology for a unique game experience;
Leverage collaboration across disciplines to produce a game-based learning approach to improving students' learning performance.
Get the insider info to rock the power of your PanelPicker vote and help us get to Austin. Click here to read more about our session and vote!